Amazon set another annual record in holiday sales this year, with more customers than ever before. With about 50% share in the e-commerce industry, they've made billions in revenue this year.
There are a million and one reasons why the retailer sees revenue like this, but today we're going to keep things simple and focus on four of Amazon's marketing tactics. While we discussed three of these strategies at the beginning of the year, we're remixing them with some new information and our insights about what Amazon could do to really wow us.
A customer-centric worldview and a huge emphasis on efficiency have contributed immensely to Amazon's success. While, in certain worlds, these two traits seem almost disparate, in Jeff Bezos's world they're basically one and the same.
In each step of the customer journey, no time is wasted and shoppers are immediately given what they want. In his words, "The most important single thing is to focus obsessively on the customer. Our goal is to be earth's most customer-centric company." This worldview also guides Amazon's marketing programs. They strive to make things as seamless, easy, and instantly gratifying as possible. Let's see how they achieve this…
Tactic 1: Email Marketing
It's arguable that the most important of Amazon's marketing channels is email. At a time when most companies are still sending out email blasts (oh how we love that term), Amazon has developed an extremely refined email strategy. Jimmy Daily at Vero notes that every opportunity to market within a transactional email is taken advantage of.
There are nine different kinds of transactional and marketing emails, which take users through the onboarding process, transactional purchase emails, different kinds of upsells, and review solicitation. These messages get Amazon account holders accustomed to the site and all of its services, which leads them—generally speaking—to continue purchasing.
Amazon pioneered highly personalized product recommendation emails based on, well, everything: purchase history, past order value, location, age, gender, and on-site browsing.
And, honestly, other companies still aren't keeping up. While some retail sites do personalize recommendations, I get dozens of promotional emails daily, from well-funded startups to established and successful companies, and I rarely see those sorts of messages. iMedia Connection rightfully points out that "while a blast may move the needle, it also dulls the reaction for the customers who wouldn't find that offer relevant."
What Could Be Improved
While Amazon takes the cake for personalized product recommendation emails, I have to say that their recommendations aren't very…inspired. Take the example below. I had purchased two yoga mat towels on Amazon, and then received this message recommending that I purchase two more yoga mat towels.
It's certain that I had looked at many different towels and had added more than two to my cart initially, so I provided all the data to create this email. But perhaps their recommendation algorithm's assumption shouldn't be that I will want two more of the exact product type that I just purchased. Instead, I'd hope that their engine would connect the purchase to other products within the yoga category.
Tactic 2: Ratings and Reviews
Of course, Amazon is also a pioneer here. They were one of the first companies to even put a review system on their site, way back in 1995. Amazon's reviews are so universally known that they make for great Reddit and Tumblr fodder.
Now, of course, reviews and ratings are quite common on e-commerce sites all over the world, and with good reason. Annex Cloud has found that our customized ratings & reviews platform lifts revenue by 18%. After all, shoppers trust user-generated content (UGC) 1,200% more than information from retailers and manufacturers.
Perhaps even more remarkably, when one small feature was added to their review platform, Amazon began to earn (at least) $2.7 billion each year. That magic addition was the simple question, "Was this review helpful?"
Another important point about Amazon's reviews tactics is that they solicit reviews for each product individually. While many companies send emails asking for reviews, most bundle their requests altogether. Amazon, meanwhile, will send out different emails for different products, even when you purchased everything at the same time. This way, Amazon's email marketers create messages with very specific subject lines.
When customers are going through their email, they're more likely to notice a particular product name than a subject line that just asks them to "rate their purchases." If someone particularly liked or disliked a certain product, they'll then be more likely to click on the specific email request that mentions it, rather than the general and vague solicitation email. The examples below from Amazon and the Gap illustrate this.
What Could Be Improved
I personally haven't written an Amazon review in a while. The last one I wrote was motivated purely by a negative experience with a product. In other words, I'm a statistic. 90% of negative reviews are unsolicited, while 90% of positive reviews are.
While Amazon and its Marketplace sellers certainly solicit reviews, it's curious that they don't amplify that solicitation with incentives. Although Amazon doesn't have a points-based loyalty program with which to integrate reviews, there are many other options for giving shoppers an extra reason to write a review. Review writers could be entered into raffles, with each approved review up until a certain point counting towards an extra entry. Reviewers could alternatively earn a small discount for their work, or even just get coupons for certain products.
If reviews were incentivized, more customers would return to write without being fueled by the passion of a negative experience.
Read on below for more about Amazon's marketing success…
Tactic 3: Customer Loyalty
In terms of its value proposition, Amazon's marketing is fueled by its Prime customer loyalty program. Unsurprisingly, Amazon's success with Prime is almost the stuff of legends. Its membership base grew by over 50% last year. Macquarie Capital estimates that about 25% of US households have Prime accounts and that 51% of US eCommerce growth in 2015 has been due to Amazon.
While Amazon hasn't released numbers about the revenue that Prime provides, in Annex Cloud's experience, we–speaking conservatively–see a 5% to 10% increase in revenue from our customer loyalty solutions. Amazon Loyalty program members, furthermore, spend 5% to 20% more than non-members, and purchase frequency for our loyalty clients also tend to rise by 5% to 20%.
When customer loyalty software is augmented by a referral marketing program—which is something that Amazon hasn't fully explored—the growth is even better. One of our clients saw a 300% increase in revenue after they switched from a simplistic, traditional loyalty platform to one enhanced with brand advocacy solutions.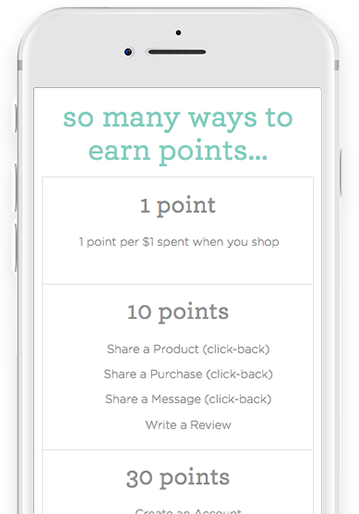 Prime is somewhat uncommon in that shoppers actually have to pay extra for membership. Psychologically, it's possible that this aspect creates a certain sense of prestige and extra worth. Regardless, many, many Amazon customers think that the convenience they receive is worth the money. After all, they get free and fast shipping for millions of products, cloud storage, various free streaming movies and television shows, streaming music, and a Kindle owners lending library.
These features, especially in combination with what some see as excellent customer service, foster loyalty beyond the Prime program. Many of our customers have also seen great success with paid membership loyalty programs akin to Amazon's.
A vital point about all of these perks is that they're continual. That is, instead of giving shoppers one-time rewards for purchasing, Amazon loops its loyalty members into an entire ecosystem with benefits that last a year (and much longer, if the membership is renewed). The incentives for purchasing again are tangible and immediate, and customers can use all features of the program at any time. There's no racking up points through purchases. Essentially, Prime is seamless.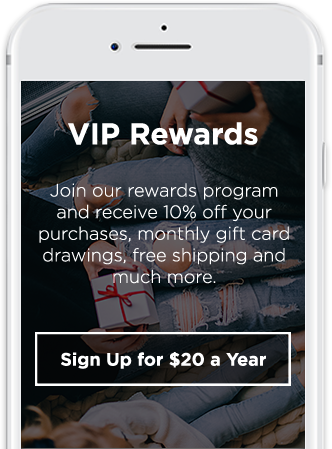 To wrap things up, I have to emphasize the point that Amazon creates a holistic experience for its customers. Everything shoppers want—even food delivery—can be found on their website. While not many retailers can manage to provide everything under the sun, everyone can work towards creating a more complete customer experience. Review solicitation emails don't just lead to more UGC; they also bring customers back to the site.
What Could Be Improved
Even beyond loyalty, Amazon creates a holistic experience for its customers. Everything shoppers want—even food delivery—can be found on their website.  With its Echo smart assistant and Dash refill buttons, Amazon's seamlessness is extending to our own living spaces. But not all of Amazon's marketing programs are seamlessly connected. If Amazon were to institute some sort of tiered rewards system based on engagement, they could loop everything from the aforementioned review writing to shoppers' Instagram activity into a central hub on their own website.
Account-holders could be rewarded for taking actions like sharing and hashtagging photos, following Amazon on social, referring friends to Prime membership, and so on. By incentivizing these actions and connecting them all to customers' Prime accounts, Amazon would amass even more user data, see dramatically increased engagement, and reap the rewards in terms of higher repeat purchase rates and average order values.
Tactic 4: Video
Amazon has been streaming videos for several years now and has seen tons of success with its original programming like Transparent. But this past week they launched a new program that appears to be more of a direct marketing ploy. Style Code Live, which debuted on March 8, discusses all things fashion. What's novel about it, though, is that every segment has a direct link under the viewing screen that allows viewers to buy the featured products. That's right: it combines entertainment, shopping, and immediate gratification all in one. If viewers find Style Code Live entertaining and engaging enough, it could open up a whole new world for Amazon's marketing programs.
What Could Be Improved
To be honest, this show is so new that we're not quite sure what they should change! While not all retailers have the resources to do a show like this, they can feature videos of their own customers wearing and using their products with direct links to product pages. And maybe even Amazon should try this out. Real, satisfied customers are often better proof of a quality product than possibly paid celebrity and influencer endorsers. If Amazon were to feature a mix of normal customers alongside bigger names, they could hit two birds with one stone.
Explore Annex Cloud's Customer success stories to understand how our clients are seeing 15x+ ROI or Book a Demo today.