Improve customer retention and engagement
Use game mechanics to engage, excite and reward members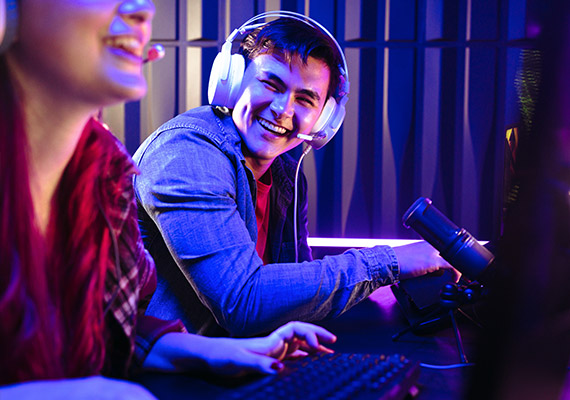 Leverage human nature
Gamification is directly tied to several aspects of human nature, including:
The urge to win
Prize seeking behavior
Competitiveness
As millennials call it, Fear of Missing Out (FOMO)
Create campaigns and milestones
Create a campaign in the Loyalty Experience Platform™ which prompts a member segment to take one, or a series, of desirable actions as milestones
Members can earn badges for non-purchase-based actions like completing surveys, frequent site logins, store visits, cross-category purchases and more
Affix value to each milestone and recognize member accomplishments with badges, rewards and special recognition
Leaderboards
A leaderboard provides a great way to show the loyalty members standing compared to others ranking in the program.
It encourages the members to be competitive and motivates them to perform the activities which will raise their rank in the leaderboard
Leaderboards can be configured for member purchase actions, milestones or their loyalty points
Incorporate badges
A badge can be any brand-related graphic that recognizes the successful completion of an action. Use them strategically to energize your loyalty strategy and engage members in ways that drive desired behavior exponentially without discounts and added cost.
Create instant gratification or surprise & delight
Badges can be earned for non-purchase-based actions
Multiple badges may be earned at once
Badges can be redeemable for benefits
Badges can have an expiration date, which drives customers to cash in ASAP
Contests
An expected outcome of a game is to have a winner and win prizes
Leverage gamification to set rules, engage the players and keep track on your leaderboard
Offer high-value prizes to the top winners