Challenge:
Retention
Whether they are shopping online, in brick and mortar stores or through an app, customers have a seemingly limitless number of choices when it comes to brands and products. The increasing number of options customers have has lead to an overall decrease in repeat purchase rate, customer lifetime value, and, ultimately, genuine brand loyalty.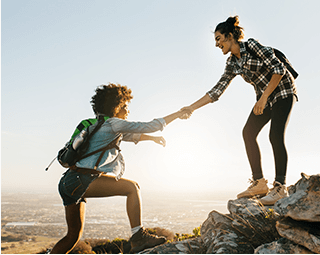 Solution

A Customer Loyalty Program
Customer Loyalty Programs empower companies and brands by offering them a way to differentiate themselves without discounting. Offering customers tangible incentives for repeatedly choosing your brand strategically increases repeat purchase rates and lifetime value. And, Annex Cloud's powerful Customer Loyalty software takes the impact a step further. Robust loyalty capability means brands like yours can reward customers for more than just purchases and guide their behavior in meaningful ways. Loyalty marketing builds regular engagement opportunities throughout the customer lifecycle which strengthens relationships, wards off competitive offers, and increases customer lifetime value.