The success of brand doesn't merely depend on the value of a customer's single purchase; rather, it's about the value a customer offers over their lifetime.
Brand advocates are satisfied customers who genuinely love your brand and spread the word about it. The best part about advocates is that they talk about your brand simply because they feel happy with their experiences and want to share that with others.
There are dozens, if not hundreds, of actions shoppers can take to advocate for your business. They range from things as minor as connecting with you on Facebook to endorsements as strong as glowing reviews and referrals. This means that virtually anyone who comes to your site can be your advocate.
In this webinar, we'll take an in-depth look at 12 of the most important things you can do to turn shoppers into advocates for your company. Discover which businesses are flourishing with advocate marketing, and how you can emulate their tactics. We'll discuss customer centricity, personalization, transparency, loyalty programs, and more.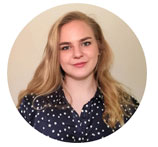 Presenter
Eliza Fisher
Marketing Associate
Annex Cloud