Leverage Customer Trust to Boost Acquisition
Competition is stiff among telecommunication and utility providers and given how much of an investment customers are making, a witty ad or discount isn't always enough to convince many customers to pick your company. Referrals from trusted friends and family members make a bigger impact and deliver customers who are less likely to be swayed by competitive offers in the future.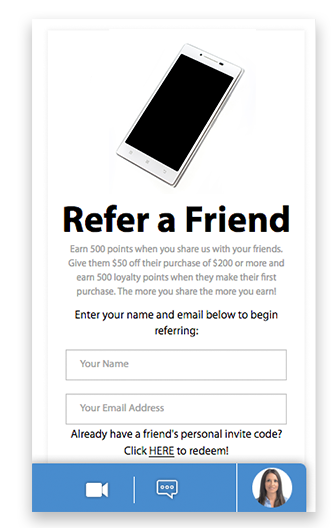 Omni-Channel Referrals
Omni-channel referrals make it easier for your customers to refer friends when it's convenient for them. Giving customers an option of when and how to refer their friends makes referrals more genuine and improves the quality of referred customers, decreasing their likelihood of churn later.

---
Flexible Strategies
Annex Cloud's Referral Marketing Cloud offers flexible strategies and implementations so you can build a referral program that meets your unique goals and business needs. From direct one-to-one referrals to share and save implementations, integrations with all major social networks, deep app integration or referral marketing programs can be completely tailored.

---
Comprehensive Reporting and Analytics
Our referral marketing solutions come with comprehensive analytics and offer the ability to tailor reports to your unique needs. Your team will work with a dedicated Customer Success team to create reporting and set up a schedule to help you achieve your goals. Built-in A/B testing also makes it easy to ensure your referral program is performing at its best.