Customer acquisition is hard, between constant advertising noise and endless brand options, converting new customers can almost seem like a game of luck. Luckily, your customers' social networks are full of highly-qualified potential customers. Many of their friends and family come from similar backgrounds and have similar needs and tastes. A recommendation from a friend makes an enormous impact compared to even the most creative advertising campaigns.
Referral Marketing strategies create a channel to connect with your current customer's friends and family. Creating different referral campaigns helps accomplish different types of acquisition goals such as raising brand awareness, boosting the number of paying customers, or even increasing newsletter sign-ups and email acquisition rates.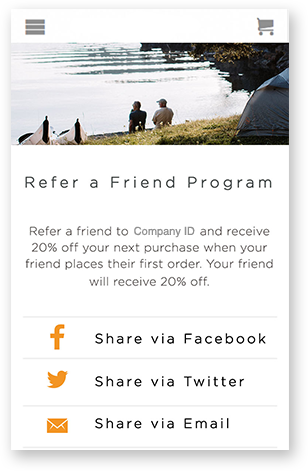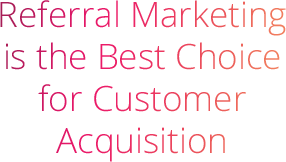 Trust:
A recommendation from a friend or family member is trusted more than any other acquisition channel or campaign.
---
Context:
Your customers know what their friends and family members are shopping for. Referrals create a way for them to recommend products they know their friends are looking for, increasing the likelihood of conversion.
---
Relevance:
Friends of your customers have similar interests, tastes, and needs, making them highly-qualified, more likely to convert, and more likely to become loyal customers themselves.