Optimize Personalization
and Merchandising
One size definitely doesn't fit all. Use personalized content and open graph data to boost conversion and show your customers that they're special to you.
Our Personalization and Merchandising Solutions
Show shoppers how your products and services fit into their lives.
Your customers deserve an experience that speaks to their individual personalities and lifestyles.
Relevant visual content, textual content, and data illuminates your marketing and merchandising strategies.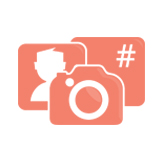 Visual Commerce
Celebrate how your brand fits into your customers' daily lives by displaying their own photos and videos. Enable your customers to discover the endless, unique ways in which they can enjoy your goods and services and get a glimpse into how your products fit into your customers lives to help inform future merchandising decisions.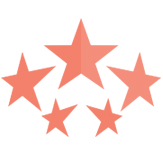 Ratings and Reviews
Tailor your reviews content to individual audiences with fields like age, expertise, concerns, best uses, and more. That way, customers can explore how other shoppers just like them enjoy your brand. Inform your merchandising team with smarter insights from Ratings and Reviews such as information about what customers like and dislike about your product selection and common questions that arise.