Webinar
How to Spark Advocacy: The Hidden Growth Engine
Word-of-mouth contributes to 20-50% of all purchasing decisions and on average effective advocacy can increase revenue by 5-10% and boost purchase frequency by 5-20%.
Watch our on-demand webinar to learn about advocates : who they are, why they matter, and how to get them for you brand. We'll break down 7 key strategies to foster advocacy among your customer base, including radical transparency, business-customer collaborations, and powerful referral programs.
On-Demand Webinar
Fill Out the Form to Watch!
Our Speakers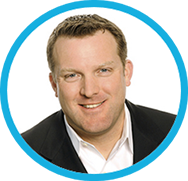 Brian Beck
SVP Strategy
Guidance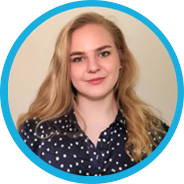 Eliza Fisher
Marketing Strategist and Editor
Annex Cloud
Annex Cloud and Guidance Partnership
Guidance has teamed up with Annex Cloud to serve brands with fully integrated customer loyalty and advocate marketing product suites for their Magento 2 platform, connecting all steps of a buyer's journey to accelerate brand acquisition, conversion and retention.
Guidance's expertise as a trained solution partner for Magento 2 effortlessly collaborates with Annex Cloud to provide a comprehensive advocate marketing and customer loyalty platform for Magento 2 customers.
With advocate marketing, as a company you are able to identify your highest-potential customers, nurture their potential, and motivate your loyal customers to promote their positive voice about your company and products.
Benefits of a unified customer loyalty and advocate marketing platform:
5 - 10% revenue lift
5 - 20% in purchase frequency
10x increase in social activity
20% conversion rate increase
About Annex Cloud
Annex Cloud is an enterprise Software-as-a-Service company that connects all the steps of a buyer's journey to deliver a remarkable customer experience that accelerates acquisition, conversion, and retention. Our suites of products include Customer Loyalty Programs, Sharing and Referral programs, Login Services, User Generated Content, and Visual Commerce.
Our unified platform and fully managed services help deliver omni-channel customer loyalty programs and monetize social media for the world's leading enterprise and mid-size companies including the Internet Retailer Top 1000 brands.

About Guidance
Guidance is a customer centric commerce service provider dedicated to growth oriented mid-market and enterprise branded manufacturers and merchants in both B2C and B2B with industry leading practices in multichannel retail strategies, mobile customer experience, innovative design, and complex system integration. Since 1993, national flagship retailers and consumer branded manufacturers have relied on Guidance's expertise to facilitate more than $5 billion in web, mobile and social commerce.
Brands such as Foot Locker, Johnny Was, Robert Graham, TOMS Shoes and others, have engaged Guidance to build more than 300 world-class, omni-channel websites and apps that captivate, engage and encourage loyalty.