Businesses can no longer address customer retention and loyalty with a one-size-fits-all approach. Meaningful and lasting customer relationships are developed by providing genuine, tangible value throughout the customer journey and delivering an experience that speaks to individual needs and preferences.
Social Annex's Loyalty Programs empower you to interact with your customers at every possible touch point, whether it's online, in-store, on social media, or on mobile. Gather demographic data and behavioral insights that help drive deeper engagement with your customers and cultivate higher lifetime value.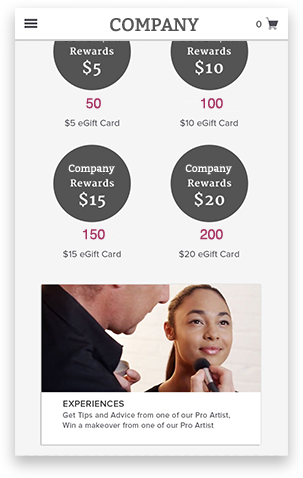 Free Customer Retention White Paper
Get the full scoop on strategies for increasing your customer retention including:
Ways emotions impact brand loyalty.
20 real world examples of brands driving trust with technology.
The latest innovations in retention strategies.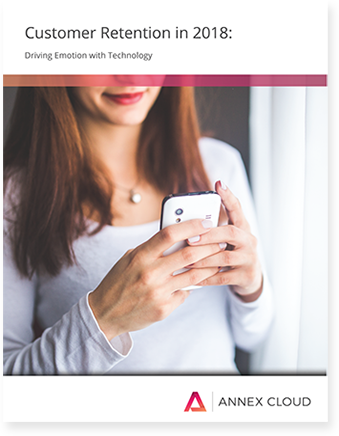 Learn about ways to boost retention and triple loyalty program revenue.

Targeted Marketing Campaigns
A combination of customer demographic and social graph data and RFM (recency, frequency, and monetary value) purchase data help you deliver targeted loyalty campaigns aimed at boosting participation and lifetime value.

---
Comprehensive Omni-Channel Capability
Another key to building lasting retention is ensuring your customers can engage with your brand no matter where they are. A comprehensive loyalty program featuring online, in-store, and in-app loyalty capability ensures a consistent, enjoyable customer experience.
---
Native Advocate Marketing Opportunities
Engaging with customers beyond purchase related communication boosts feelings of satisfaction toward your brand which helps cultivate long-term loyalty. With native advocate marketing solutions such as referral marketing, user generated content, visual commerce, and social login built into your loyalty program, it's easier than ever to foster a strong relationship with your customers.

---
Insights and Analytics
Understanding your customers and what matters to them is crucial. Our intuitive analytics dashboards help you to understand customers' buying behavior, their motivations, and their engagement level throughout their journey. Based on this information you can create customized offers that your customers can't resist and continuously improve your retention strategy.

---