Ensure your customers aren't tempted by your competitors' increasingly aggressive offers.
With omni-channel customer loyalty, you can consistently stay connected with customers, build stronger relationships, and offer them incentives and rewards no competitor can match.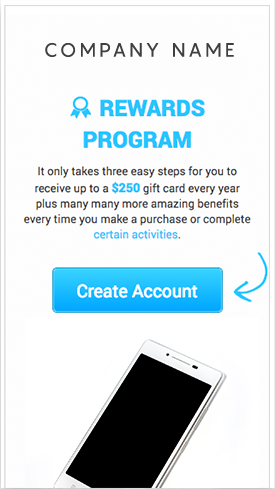 Flexibility in Loyalty Program Design
We offer a variety of loyalty program designs all suited to fit specific needs and goals. Point based and product based programs offer a tangible incentive to stick with your brand. They also create a buffer against competitors because your customers won't want to lose the loyalty rewards they've accrued. Tiered and gamification programs create a sense of exclusivity and offer continuous positive reinforcement that keeps your customers close and unconcerned with other options.
---
Advanced Analytics and Segmentation
With our comprehensive analytics dashboards and advanced segmentation capabilities, you can create campaigns designed specifically to increase lifetime value for each of your churn segments.
---
Customize Your Loyalty Actions
We offer fully customized loyalty programs to ensure you can reward customers for whatever actions you want them to take most. You can offer more points or better incentives for some actions, customize loyalty campaigns, and create special offers.
Reward customers for signing up, renewing, high-value activities such as upgrades, equipment purchases, and autopay signups, and engagement activities such as referrals, writing reviews, and sharing pictures.
---
Comprehensive Omni-Channel Integration
With our omni-channel loyalty, your customers can participate in your loyalty program and earn and redeem their loyalty rewards no matter where or how they engage with your company.
POS Integration
Online Platform Integration
Mobile and SMS Integration
Custom Loyalty Apps or Integration Into Your Current App
Telecom Loyalty, The Right Way