Customer Engagement Loyalty
Keeping your customers attentive, engaged and loyal has become a daunting task. With the abundance of options available, loyalty towards any particular branad is declining at an alarming rate. The traditional, transactional approach of points-for-purchase isn't as effective as it used to be.
Loyalty programs have to adjust to the changing environment and adopt engagement-based loyalty tactics to address the way people shop. An engaged customer will spend 60% more per transaction and can deliver three times the value to a retailer over a period of time.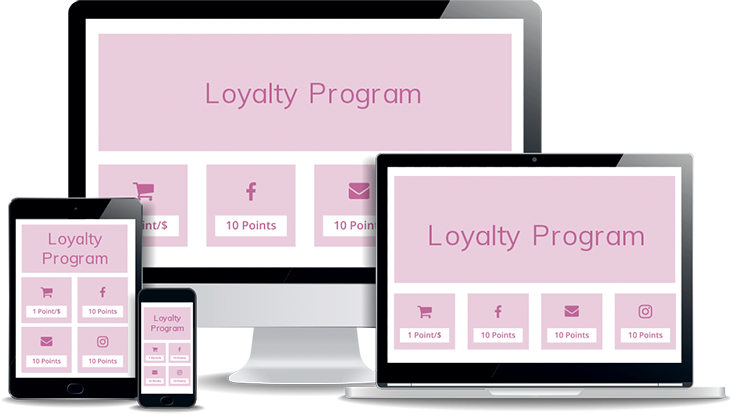 Meet Your Customers Where They Are
By integrating Customer Loyalty on every channel, you drive engagement no matter where or how your customers are shopping.
Our solution enables you to always keep your customers engaged and coming back through rewards, points, tiers, prizes, and more, whether they're online, in-store, on social media, or on their mobile phones.
Omni-Channel Loyalty is a great way to provide a seamless experience and get your customers involved and engaged at every possible touchpoint--boosting average order values, repeat purchase rates, customer lifetime value, and ROI.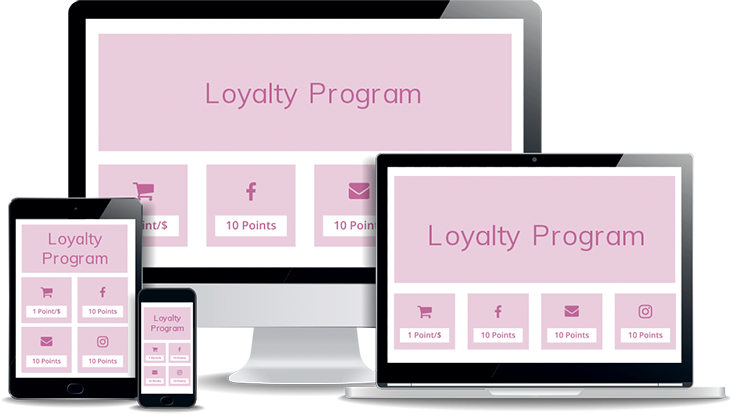 Gather and Use Valuable Customer Insights
Our loyalty program gives you access to valuable and rich customer demographic, purchase, social, and advocate marketing data.
You can glance through your customer's history--right from when they entered your program, what actions they took, how many points they accumulated and redeemed, who they've successfully referred, and more. This data helps you understand your customer's buying behavior so you can create customized and enticing offers that they can't overlook.
Segmenting your customers based on their purchasing behavior, motivations and interests will not only help you engage them with custom offers in a targeted manner but also make them feel special, creating a preference for your brand.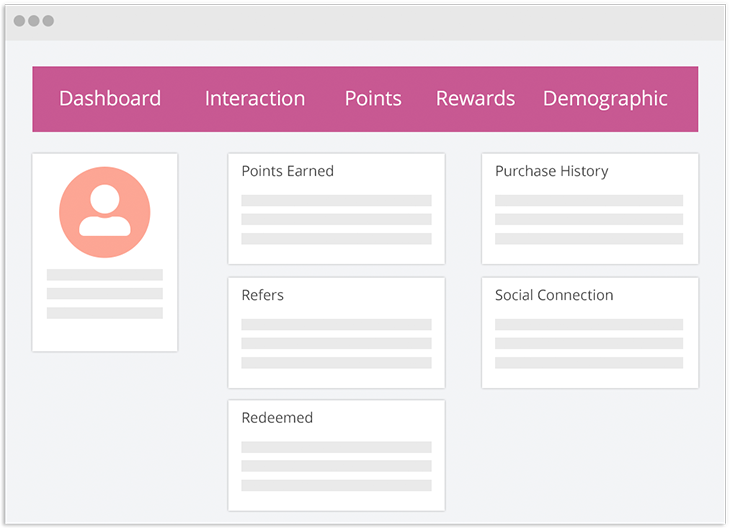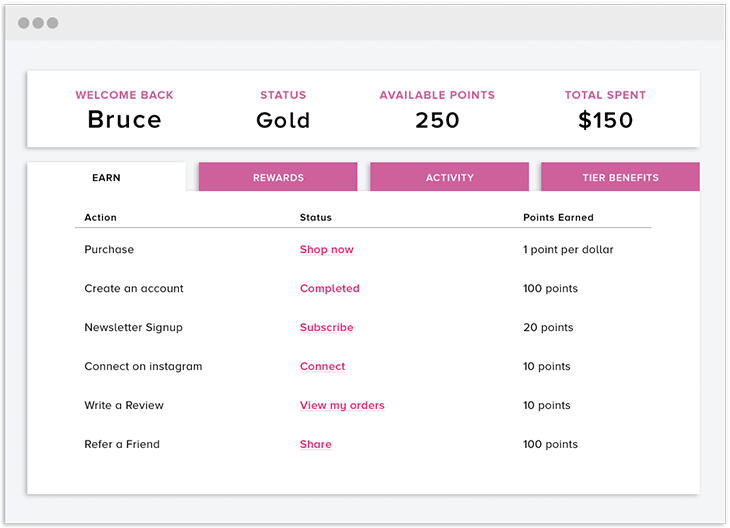 Action-Based Loyalty
Provide customers with a custom dashboard that they call their own. It shows their point standing, types of rewards they can receive, and a list of actions they need to perform to achieve these rewards.
Cultivate a sense of competition and motivate them to earn more rewards or climb up to the next level. Run specific campaigns such as gamification, contests, polls, or implement a tiered structure where you can unlock exclusive rewards as you achieve higher rankings. Customer loyalty programs offer a powerful opportunity to improve engagement and build meaningful relationships with your customers.