A Deep Dive into Top Acquisition and Engagement Tactics
Join Bronto and Annex Cloud for an expert look at the best acquisition and engagement strategies for online and omni-channel sellers.
Top strategists from Bronto--the top commerce marketing automation provider--and Annex Cloud--the only company offering a full platform of customer loyalty, user generated content, and advocate marketing solutions--ake you through everything you need to know to grow your customer base. We examine tactics and best practices for:
Dramatic email list growth that maximizes all your channels
Referral marketing that spreads like wildfire
Welcome emails that truly convert
Presenter
Jamie Tharp
Channel Manager
Bronto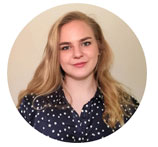 Presenter
Eliza Fisher
Marketing Strategist
Annex Cloud
Watch this on-demand webinar now!
Register