Recent statistics show that 79% of Americans now shop online, and that number is rapidly growing. While online advertising by companies and effective content still play a major role in driving sales, user generated content is also becoming a major aspect of online marketing. User generated content encompasses a variety of spheres including social media posts, blogs, and product reviews. Here are a few reasons why user generated content tools should not be overlooked.
Advertisements Are Annoying
The modern online consumer is constantly bombarded with a variety of advertisements. While these advertisements may be targeted toward consumer interest, many customers still find them irksome. Most of the time, the recipient of the advertisement must go through the effort of ignoring or closing the ad in order to go onto what they really want to be doing with their day. Furthermore, advertisements often slow down cell phones and tablets.
Thus, modern consumers have come to view many advertisements as a nuisance rather than a helpful offer. To avoid unwanted ads, many consumers have also taken to using ad blockers.  If your ad is blocked, it will not be seen, essentially a loss for any company that is paying to advertise something that is not reaching consumers.
Brand Distrust
Meanwhile, a study showed that 42% of consumers distrust brands, while as many as 69% distrust brand advertising. Overinflated advertisement and brand arrogance is partly to blame for this trend as some brands still rely on promising something while trying to sell something else. Phrases like "fake news" have become commonplace with a variety of false, incomplete or inaccurate information being spread through advertisements and even media outlets. A combination of skepticism and cynicism has prompted customers to distrust what they see and hear from major advertisements.
Another part of the problem is that some brands have fallen into the trap of aggressive marketing techniques, causing consumers to feel that brands are too intent on pushing their advertising. The same survey showed that 63% of consumers do not want to see brand advertisements on social media, and sites like Facebook have ongoing conversations with user tips floating around about potentially reducing ads. That is not to say that companies should stop advertising altogether. However, companies that rely on ads alone are missing out in the current market.
Trust in Reviews
With trust in advertisements dwindling, consumers have turned to customer reviews for information. As many as 92% of customers now read online reviews before making a purchase, with most reading several reviews, and 88% report that they trust customer reviews as much as personal friends.
For many consumers who are tired of advertising, looking up reviews is a great way of getting information about a business. Because reviewers are generally individuals rather than corporations, personal reviews are more relatable and feel safer than brand name advertising. The presence of bad reviews also appears to be important, as 95% of customers reported being suspicious of a product or site that only has positive reviews.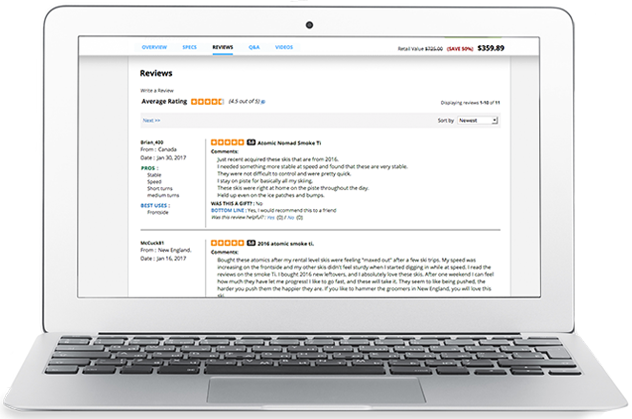 Community Creation
User content helps create a consumer community around a given brand or product. The creation of such communities is an extremely valuable marketing tool. Not only will individuals within that community encourage others to make purchases, but they will also invite their friends to participate in discussions or to share information from community conversations.
A good example of community creation would be a health and fitness support group created by a company that sells fitness products. The company can encourage individuals to share their fitness goals and swap exercise tips by awarding small discounts or points to participants. Now, individuals within that fitness group have an incentive for participating and the added benefit of community support.
Meanwhile, these users will generate content for the company by sharing their progress and participating in discussions. Individuals who happen to like the social aspect of the fitness group may invite other friends to join, and those friends are now more likely to take an interest in the fitness products. Facebook and other social media sites offer a variety of options for communities, including groups and discussions.
Organic Marketing
User generated content tools allow for organic marketing. Most users are unwilling to parrot a long list of product advantages. Most, however, don't mind sharing one or two of their favorite aspects about a given product. Seeing a friend promote a product instantly changes a consumers' outlook. They are no longer looking at a random or even targeted advertisement. Instead, they are reading to see what their friend had to say about a product. The key to organic user generated content is to provide reasons for participation through rewards while also giving hints.
With growing distrust of advertisements and increasing inter-consumer trust, user generated marketing may become the new staple in business marketing.