Visual Commerce is a marketing tactic to use product visuals to trigger emotions in the minds of the target audience. When a visual of the product is being marketed effectively showing happy customers, it influences their purchasing decision in favor of the product. There are a variety of visual commerce tools that can be used to promote the aesthetics and benefits of the product. With the help of user-generated content, visual commerce marketing looks even more authentic. Social media acts as a bridge between consumers and the brand, where consumers can visualize the product being used by other customers.
With current technology and the popularity of image-based social media sites such as Instagram, Pinterest and even Twitter, the visual image has spurned its own marketing niche. This is a marketing tool that is certainly not to be ignored. We explore why it's so powerful and how your brand can harness its power.
The Visual Commerce Umbrella
Visual advertising is focused on images which in turn affect how individuals perceive your product. This can include accumulating user-generated photos and videos, ensuring that each product has several available high-quality photos, and even creating image-driven advertisements. The source of said images is also flexible. While all visuals should be "good" there exists a benefit in combining consumer photos with company generated visuals.
The Power of the Image
Human beings have always been visual creatures. A person can process visual information much faster than the written word, and around 64% of human beings are visual learners. Content that includes images is shown to get 94% more views. Likewise, most people would rather see a product image than read a detailed description. Thus, users are more likely to be attracted to a product or company simply because it is associated with an attractive image.
Images and Shopping
Studies show that 79% of Americans shop online. This has created a lack in the traditional shopping experience where the customer can actually touch the item and try it out in the store before purchase. This has forced Americans to rely on images and descriptions of a given item. A recent study found that about three-quarters of US internet users search for visual content before making a purchase while only 3% never look at a product image before making a purchase.
Images as the Key to Online Presence
Adults spend most of their day on a computer or mobile device. A good majority of that time is spent in constant connection with social media and other entertainment-based sites. Some of these social media platforms such as Instagram and Snapchat are primarily image-based and will actually force companies and individuals alike to limit word count. Such image dedicated platforms have a significant following and interaction rate. For instance, Pinterest reported 175 million users and 2 million shopping pins saved daily in January 2018. In order to access these sites, retailers must have visuals available.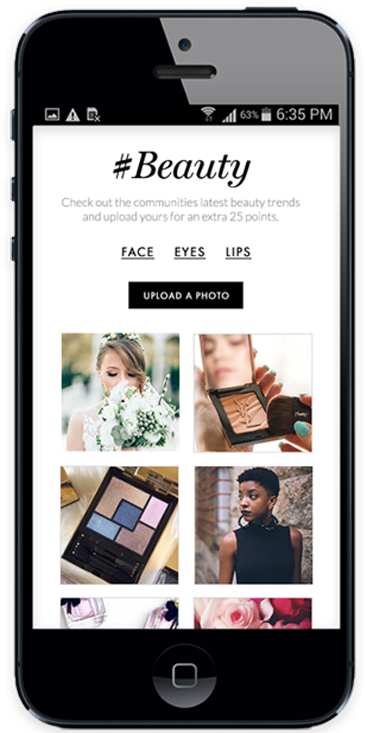 Image as a Tool for International Outreach
Online image platforms and social media sites are also a great way to create international outreach for your company. Pinterest reports that 100 million of its users are international, with the other 75 million being from the U.S. Facebook has also expanded internationally and is being offered in various languages with a somewhat flawed 'translate' option. Images can help bridge the language gap by appealing to a broad variety of international as well as domestic consumers.
The Benefits of User Generated Content
Modern smartphones can produce very high-quality photos, which has even made it even easier for consumers to snap a great picture. Meanwhile, this has also allowed companies to rely on the quality of submitted photos for advertising purposes. There are many benefits to adding user generated content to your website. Not only are these images fairly easy to acquire, but they can also bolster your marketing strategy and drive sales.
Image Collection Basics
Customers are always taking photos of themselves, so that information is already available. In order to use these photos, however, you will need to get permission. In most cases, appealing to consumer ego by asking to include their photos as part of your advertising or website works. This can be simplified further through our moderation dashboard. In some cases, holding photo contests or offering small rewards for submitted photos may be beneficial.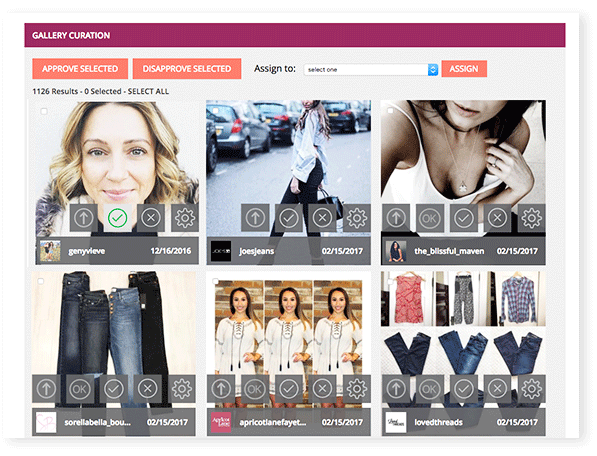 Why the Consumer Photo Is Valuable
Just as individuals tend to trust customer reviews over company advertisements, they also seem to trust consumer photos over company generated images. Studies are showing that the new generations of customers, particularly millennials, value authenticity over transparency. Consumers also want images that are relatable. Customers relate to average people they have never met more than companies, and are thus more likely to trust what another human has to say than what another corporation is advertising.
Why Work with the Experts?
Specialists in visual marketing offer ways of streamlining and structuring the consumer image collection process. This involves strategies for encouraging consumers to submit quality photos as well as streamlining the collections and consent process. Working with a specialist can also help your company collect the types of consumer photos that are most compatible with your brand and your overall marketing strategy. If you are appealing to professionals, for instance, you probably want to avoid inappropriate or immature humor in your visual images. Meanwhile, if you are appealing to the general public, entertaining or interesting images are more likely to drive views.
With a variety of changes in today's marketing world, you simply cannot afford to forego the value of good visuals, especially when these are derived directly from consumers.