Understanding the Importance of Customer Loyalty in Marketing
Many companies fail to realize the full importance of customer loyalty in marketing. Modern business practices have a tendency to focus on marketing towards new consumers: a research survey showed that 72% of small businesses planned to allocate most of their marketing budgets to new customer acquisition. However, fostering existing customer relationships is just as important as—if not more so than—new customer acquisition. In addition, building loyalty among existing customers is actually more profitable and cheaper than acquiring new clients.
Research shows that obtaining new customers can cost up to five times more than working within your existing consumer base. Meanwhile, 40% of an e-commerce store's revenue is created by only 8% of its customers. While it is important to maintain an acquisition rate of new consumers, most companies should also be working to keep the loyalty of their existing customers.
More Visits, More Purchases
The more times a customer visits your store, the more likely he or she is to return and spend. 66% of customers that are loyal to brands spend more with them. The general trend makes sense. Your existing customers have already had the chance to experience and fall in love with your product. Humans, in general, are creatures of habit and will generally return to their favorite products or services unless they are disillusioned by a poor experience or find a much better deal elsewhere.
Repeat Customers Help with Product Expansion
The USP of repeat customers revolves around the fact that they have developed trust in your company. These consumers have already demonstrated that they are receptive to your marketing communication and are satisfied with the quality of your products. Meanwhile, attracting new customers is a challenge with even the strongest marketing campaign simply because the modern consumer population has lost trust in traditional advertising. A McCann survey found that nearly half of the U.S. population does not trust brands. And while cross-selling is necessary for growth, balancing resources between consumer acquisition and consumer retention can help significantly increase profits.
Moreover, it's easy to tap your repeat customers for cross-selling. In general, they are more open to your communication and thus respond well to it. As it assures higher open rates, you can send them a newsletter of your new products. You can extract even better results if you could get them to sign up for an exclusive list where they can be the first to find out about new products from your business. And, considering that a repeat customer has a 60% to 70% chance of converting, cross-selling with repeat customers definitely creates healthy revenue.
Repeat Customers Are Heavy Spenders for Special Events
Special events and holidays, like Christmas or Valentine's Day, are akin to a gold mine for businesses. Businesses can make 40% of their annual revenue during the holiday season. However, the key to tapping into the holiday market is through consumers that already repeat customers.
Adobe suggests that the average shopper spends 17% more per transaction during the holiday rush, but repeat customers spend 25% more per transaction during the busy season. Logically, this makes sense, as most consumers want reliable products as gifts for themselves or loved ones. A consumer that tries a new product or brand as a gift takes the risk of not only being disillusioned but also embarrassed in front of the gift's recipient.  
In addition to bringing in more sales during the holiday season, Adobe's data demonstrated that the percentage of revenue from repeat customers increased even in bad times such as recession and economic slowdown. The findings of this study are more than potent to highlight the reliability and loyalty of repeat customers.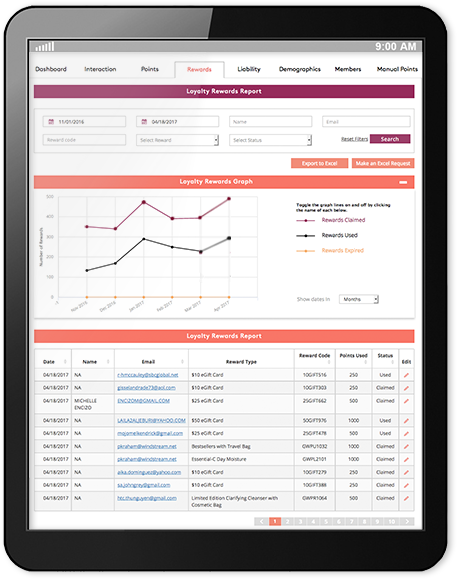 Repeat Customers Are More Vocal About Your Brand
In addition to spending money with your company, loyal consumers are also likely to support your brand. 55% of loyal consumers said that they will recommend a brand to a friend or family member while 12% say that they will defend or endorse a brand on social media.
With brands in general losing consumer trust, your loyal customers can be your best advocates—and the best way to gain consumer trust. As many as 92% of consumers trust referrals from people they know. In this way, loyalty marketing lends itself easily to referral marketing strategies. The two strategies, when well combined, will actually help streamline both loyalty retention and customer acquisition.    
Key Takeaways
Loyal customers are valuable, and most brands should spend more time fostering existing company-consumer relationships.

Repeat customers fuel up your revenue funnel by spending more on average and will comprise a major portion of your revenue for special events spending.

The

importance of customer loyalty in marketing

should not be undervalued.
Fortunately, companies like Annex Cloud offer a variety of great loyalty marketing solutions. Contact us today to learn more!