Loyal customers are crucial to the success of any business. Recent data has prompted many sellers to include customer retention programs as part of their overall marketing plan. After all, returning customers tend to spend, on average, 67% more than a newcomer.
While cultivating a loyalty marketing program is crucial, it is also important to know that not all customers are the same. Different types of loyalty customers will have different responses to loyalty tactics based on their shopping tendencies, age, gender, socioeconomic class and even their personality. When it comes to types of customer loyalty programs, customers can be classified into five broad categories or personas.
Types Of Customer Loyalty Programs:-
Loyalists
These customers love your brand and your product. Your loyalists are your best brand ambassadors—and they may even become a voice for your brand without being asked. These are the customers that will go out of their way simply to share your amazing brand story and products with friends because they think that you are awesome.
While the loyalists already love your product, they will love you even more if you reward them for not only shopping with you but also for sharing the word about your brand. If you have a strong loyalist customer base, you should consider devising a hybrid rewards program that rewards members for shopping as well as for social actions and user-generated content. Constructing an efficient and easy-to-use program that offers rewards for sharing your brand will also help motivate your activate loyalists who may be shy to spread the word without a bit of encouragement.
Pseudo-Loyalists
While, ideally, we want every loyal customer to be a true loyalist and advocate for your brand because they love your product, this may not be the case.  For many modern customers, brand loyalty is conditional. These are the customers that may stay with your brand because you offer the best price point, or because you are the most convenient (or only) option. While pseudo-loyalists are generally satisfied with your brand, they are likely to leave you if they find a better option.
Although these types of consumers aren't inherently loyal, they do have the potential for loyalty. You may be able to gain true loyalty from your pseudo-loyalists by creating a specialized rewards program. Offering frequent, relevant and cumulative rewards can keep the attention of pseudo-loyalists. If you happen to be in a niche where they have few other options, consistently providing the best deal is a sure way to gain loyalty. If you are in a broader market, a combination of deals and rewards may help keep this type of customer coming back to your brand.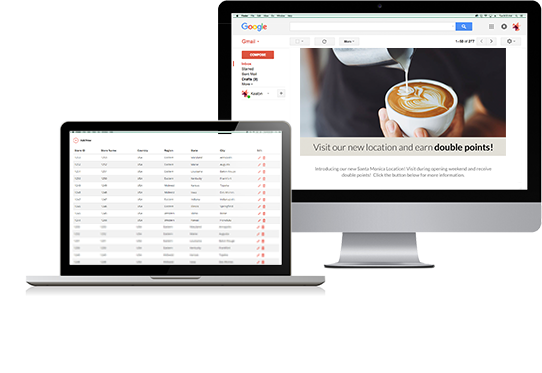 Multi-Loyalists
These customers are members of multiple rewards programs because they are trying to get the best deal possible. The Great Recession coupled with an increase of options online have given rise to even more of multi-loyalist customers, as Americans are trying to find the best deals while still saving.
While these customers are frugal shoppers, they can still be a great asset to your company. Creating a loyalty program that offers swift, or even immediate, rewards can catch their interest, while a loyalty program that continues to offer tangible rewards may keep them coming back. Even if multi-loyalists don't come back to your brand, they are still a valuable source of customer data and should not be disregarded.
Need-Based Consumers
These customers choose your company simply because you have a product that they need—or something very close. These customers are coming to you because you may have a specific item, a good price point, or because you have an amazing, limited time offer. Though this type of consumer may purchase from you and may even join your loyalty program, they are doing it simply out of need.
While these customers have come to you by accident, having a strong loyalty program and excellent customer service might make them change their mind.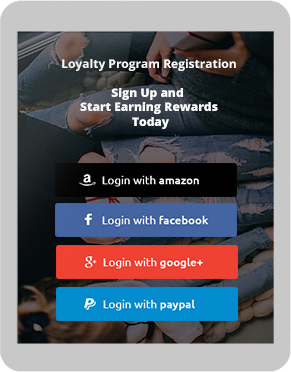 Bargain Hunters
These customers have no loyalty to one brand and will instead consistently change their brand choices for a variety of reasons. While these customers are unlikely to become loyal to your brand or bring in revenue, they will make up a large portion of your daily traffic.
As with Need-Based Consumers, the best way to approach your Bargain Hunter customers is by providing excellent customer service while they are shopping with your brand, as well as offering enticing deals. For instance, if you offer an immediate reward for loyalty sign up, they may join your loyalty program simply for the reward, which, at least, will still give you consumer data and allow you to create a link that notifies these consumers of future bargains.
Being aware of the various types of customers that may frequent your business is the first step to creating a successful loyalty rewards program. Annex Cloud designs comprehensive, data-driven types of customer loyalty programs that will help you reach your business goals sooner than later. Contact our experts now!