A strong referral marketing program can be a great way to not only gain new customers but also to enhance relationships with your existing customers and to activate your advocates. Unfortunately, referral programs can and will fail if they are not correctly structured and executed. Just as a successful referral program will help your business, a failed referral program can harm your brand's reputation. Here are some of the most important dos and don'ts to keep in mind for your own referral marketing program.
Do Offer Referral Rewards
While most customers don't mind referring a friend or family member to your business, most will need a bit of incentive. A study shows that though 83% of customers are willing to provide a review, only about 29% will do so without extra encouragement. This is where the promise of a reward can motivate your customers to share your products or services with their friends. Offering a reward for a referral also demonstrates your company's appreciation and respect towards their customers. After all, your customer is going a bit out of his or her way to make sure that the referral is made, and the reward demonstrates that you appreciate their time and effort.
Don't Discard Your Loyalty Program
If you have a customer loyalty reward program in place, it is easy to streamline referral rewards into your overall loyalty rewards program. In fact, your loyalty program can help you target your most loyal customers—those consumers that are already familiar with your brand—for extra incentives. Meanwhile, combining the two options can actually help increase loyalty engagement. For instance, 81% of millennials favor loyalty programs that are dynamic and do more than offer rewards for purchase.
Do Create a Strong CTA
Once you decide to launch a referral program, you'll need to advertise the new program to your customers. The call to action is the heart of your referral program campaign. A good CTA will be brief and engaging. Once you've created your CTA, it is important to link it to your referral page and to give that call to action plenty of visibility.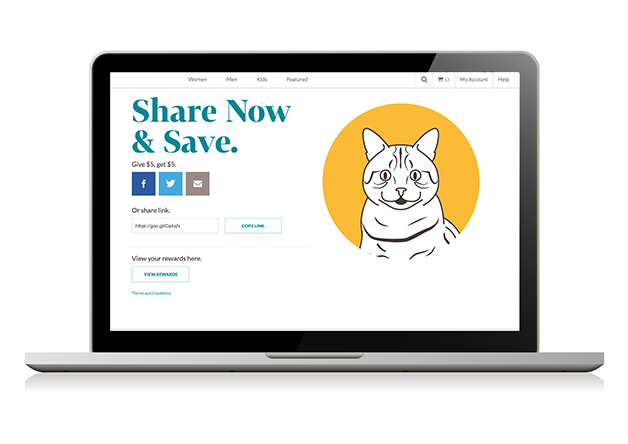 Don't Limit Your Campaign
Your referral campaign should cover your website, social media, and email. Even your most loyal customers cannot be of much help if they don't know about your referral campaign. While email remains a major mode of communication, social media is rapidly becoming a potent referral platform as well.
Providing social media shareable links makes the referral process easy for customers. A social media referral will also get more eyes since that single referral will be seen by not just one of your customer's friends but several of them. Meanwhile, customers are already using social media as a major purchase sharing platform. 55% of consumers report sharing their purchases on social media, 71% of consumers report that they are more likely to make a purchase based on social media references, and 43% are more likely to buy a product after learning about it via social media.
Do Personalize
Whether you are sending an emailed request for a referral or including a request on your customer's homepage, personalizing that request will help ensure that your customer becomes engaged. Personalization will help increase outreach effectiveness because your customer now feels special. Instead of receiving a mass emailed request, they are receiving something that is relevant to them specifically. Of shoppers that receive personalized content, 60% report feeling more connected to a brand.
For instance, if you are sending an email to a customer who has just bought a lipstick, your call to action can mention the lipstick and encourage the customer to share by providing an incentive. You can also tap into customer data from past purchases. Fortunately, personalizing requests is simple with good, omni-compatible referral software.
Don't Forget Mobile Devices
With most customers using mobile devices as much as, if not more than. a traditional desktop, you must make sure that all of your marketing program components are mobile compatible. Emails and site components that are not mobile compatible will load incorrectly and may even slow the mobile device, which will leave customers frustrated and ready to opt out.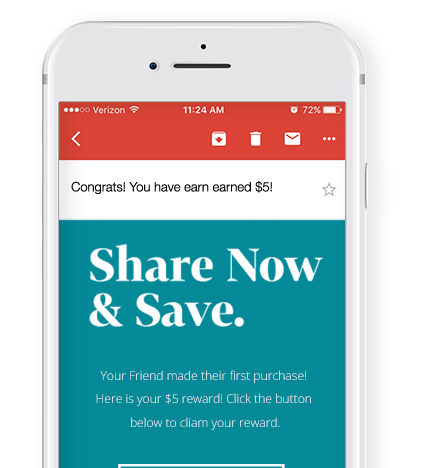 Do Create an Intricate Point System Unique to Your Brand
With plenty of referral marketing programs available, you want to have something that can distinguish your brand to your customers. Having a fun, game-like structure can help encourage customers to refer in order to gain points. For example, if you run a fitness equipment store, you can use several tiers for points from "novice" to "trainer."
Don't Make the Referral Rewards Program Too Complicated
While your program should be fun, it does not need to be complicated. Points should be easy to calculate and redeemable with enough time to accumulate promised rewards. If a system is too difficult or complex, the customers simply will not engage. If you are getting questions about the point system or about how to redeem points, you probably need to simplify your structure.
Keeping these tips in mind can help your referral program be more successful.