Customer retention is believed to be the fundamental aspect of any business growth strategy. Not just direct retail firms, but business-to-business operations also operate around the principle of retaining the core group of customers. B2B Customer loyalty programs are very influential in the sustainable growth of a business. Especially during the 2020 pandemic when the economy took a nosedive, many businesses looked for economic revival through loyalty solutions by implementing a B2B rewards program. B2B loyalty is different in many ways than the B2C loyalty.
Loyalty programs are common in B2C marketing, and although they may not be talked about as much in the B2B space, it's nonetheless an important tactic for B2B marketers to consider. Many B2B buyers won't be motivated by coupons or rewards points, but that doesn't mean that the B2B customer loyalty programs shouldn't be a major focus for marketers. Here's why.
Also, check out the recent blog on B2B Loyalty Programs Are Key To Future Growth
The Importance of Retaining B2B Customers
In all forms of marketing, it costs more to acquire new customers than it does to continue to sell to the loyal customers you already have. In the B2B space, there are typically fewer customers to choose from and a higher value for each sale than in B2C, which makes business customer retention especially important.
When it comes to B2B, the process of acquiring new customers is often lengthy. It may involve months of lead nurturing to multiple people within the same account. Even though the sales cycle is typically longer in this space, however, again the value of each customer is higher.
B2B vs. B2C Customer Acquisition and Retention
Customer retention in B2B cannot be approached the same way as it is in B2C. Marketing to B2B customers requires a professional, informative approach that clearly explains the product or service's benefits. B2B customers want facts more than entertainment.
When it comes to customer acquisition, converting B2B prospects to become customers usually means persuading more than just one person. The corporate decision-making process involves a whole team of decision-makers, and it won't be done impulsively. The more expensive the product, the more likely a large number of team members will have to be convinced of the value of your product and eventually of loyalty to your brand.
Outstanding Customer Service Drives Customer Loyalty
The ability to maintain a customer's interest and loyalty over the long term is the ultimate goal, and outstanding customer service is the key to that goal. Over 80 percent of customers have severed a business relationship because of a bad customer service experience, and 86 percent are willing to pay more just to have a better one.
What does it take to offer outstanding customer service to B2B customers? Those in the B2B space have different but equally complex issues as those in B2C. The success of their business may depend on which companies they choose to work with, so they are unlikely to settle for companies that offer anything less than excellent customer service.
When working with B2B clients, the best approach is to strive to anticipate their needs and be prepared to efficiently and effectively react to their challenges. Be ready to offer assistance using multiple methods. For example, assign dedicated employees to each account, but also have other forms of customer assistance available, such as support forums or Q&As so that customers can almost always get the answers they are looking for quickly.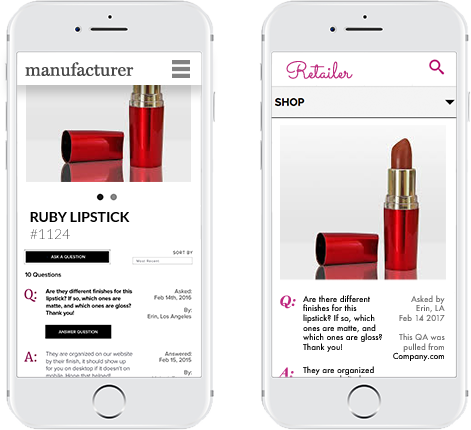 Set Up an Incentivized Loyalty Program
While B2B clients may not be impressed with the same type of rewards that are offered to B2C clients, there still are ways to reward B2B clients through incentivized B2B loyalty programs. Start by determining which actions you would like to reward. These actions may include reviews, referrals, or answering questions in product support forums.
The next step is to decide what type of rewards you would like to offer. You could offer cash incentives or add-ons. You might also offer exclusive benefits such as early access to new product features, market research that is only available to existing customers, opportunities to be involved in beta testing, or more personalized support.
Building Customer Loyalty in B2B With Relationships
Relationships with B2B customers should be nurtured and developed. Various forms of marketing can be used to provide helpful information to your customers, which can encourage brand loyalty. To train or educate your customers, consider these methods:
Webinars
In-person seminars
Conferences
By running in-person events, you can gather feedback from participants. Encourage questions and find out the pain points that are emerging. Whatever feedback you are able to obtain can be used to further develop and improve your products or services. Also, customers can be featured as speakers or panelists to express further insight into what they are seeking. All of these participatory experiences can be further driven by exclusive offerings and rewards to incentivize participants.
Encouraging Referrals in B2B Loyalty
Satisfied customers can refer to future satisfied customers when they spread the word about positive experiences they have had with your company. The buying process starts with a referral for as many as 84 percent of B2B buyers. Set up a referral program so that whenever your existing customers refer your products or services to other businesses, there is a reward in it for them.
Encouraging B2B customer loyalty programs can help build a group of customers who return year after year and who advocate on your behalf. Since most B2B prospects will contact their network of peers when they are searching for a product or service, loyal customers can be one of the best ways to grow your business.
Remember, when it comes to business customer retention and B2B loyalty, it's all about great customer service, encouraging and rewarding referrals, and of course building strong relationships through incentivized loyalty initiatives. Remember these key points, and your B2B loyalty program should be on the right track.