Ratings and reviews are the lifeblood of your business. As you know, your customers' feedback will determine whether you thrive in our connected and global economy or not. It has become routine for established brands to face new competition. Before globalization became the norm, your business could survive because of your authority and longevity.Now reviews can squash any fears of becoming a customer of a new company as buyers share their experiences with each other in real time. To remain a leader and stay competitive, you need to implement or improve your own ratings and reviews strategy.
Though you may already be using a ratings and reviews platform, optimizing this feedback to drive conversion will help your company keep its edge.
Engage Your Customers
The most powerful tool you have as a marketer is your staff. Let your customers know that there is a human reading the ratings and reviews they leave and not just an algorithm searching for a few specific keywords. We've observed many established retailers are not responsive in the ratings and reviews sections of their websites, but find this can be harmful for your brand identity and ultimately lead to a decrease in sales.
The retailers that have the most success improving their reviews—therefore resulting in increased conversion—follow a few key principles. We know some of these actions can feel uncomfortable, but we believe in their impact.
Respond to and engage with customers who leave positive or negative feedback… and avoid generic responses. Engage by sharing a personal message commenting specifically on their feedback and the action, if any, that will be taken.
Cut out the overly professional language. Business culture is becoming more casual as evidenced by most businesses shedding dress codes, open office platforms and bean bag chair desks. Your customers don't want stuffy responses. Empower your staff to toss the legalese and treat your customers like people, not dollars.
Respond publicly, if you can. Nothing will upset customers or prospects more than seeing a response to privately contact a support team for resolution or to log feedback. While there are instances for this give your potential buyers security by showing them how you treat your customers.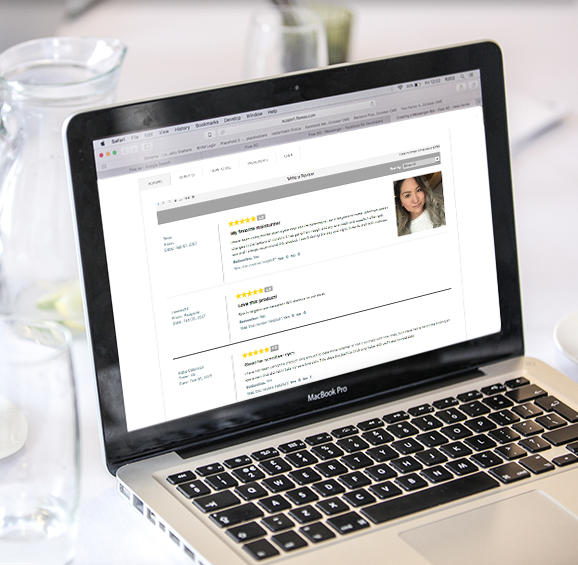 Keep It Authentic
Publish the bad reviews. Nothing is less authentic than when a company excessively filters their reviews to remove negative comments. Customers will easy pick up on this, causing a decrease in customer trust, loyalty and conversion.
This doesn't mean you should post every review. Not even all of the positive ones. When opting to publish your customers' reviews, ask yourself a few questions.
Does the review provide valuable information? Reviews that simply say "great product" are noise to customers who are looking for specific information. A slightly negative review that gives lots of specifics about a customer's experience could provide the information another customer needs to make a purchase.
Does the review contain profanity? Or is the review just posted by an Internet troll/bot? This is obvious, but a good reminder to have policies in place to limit fake reviews or reviews that contain vulgar language. Really keep an eye out for bots, and avoid using bots or other unsavory tactics yourself.
Is the purchase verified? Verified purchases give more authority to the reviews on your website, as customers are already more skeptical of reviews on a seller's website than they would be on a third-party ratings and reviews site.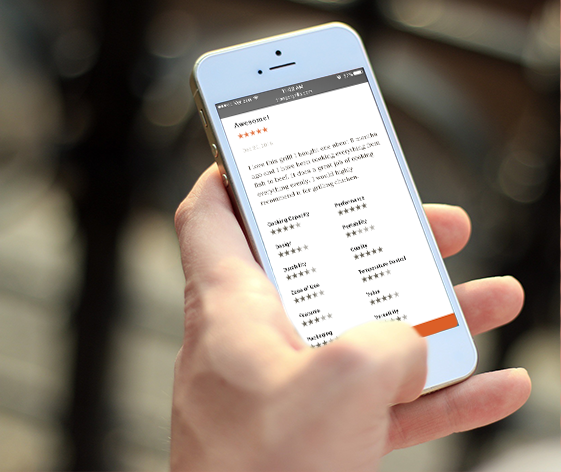 Make Relevant Information Accessible
Not all customers want your products for the same reason. Make sure that relevant information can be searched to help customers find the information they are looking for. Many factors can change the experience for your customers, whether it's a skincare product and your customers have different skin types or a hotel chain that is more suitable to families than to solo backpackers.
TripAdvisor has many search functions built into their review pages for hotels. You can sort by the time of year you visit, whether you travel with a family, friends or solo, or the language of the posted review. You can also search the reviews for keywords that are specific to your needs.
Empower customers by showing them the information they need, not the message you think they need to see. This will let your customers feel they chose your product, not that it was sold to them.
Buyers are increasingly savvy and up on all the marketing tricks that companies utilize to drive conversion. The best defense against this is to deliver a remarkably authentic experience. Ratings and reviews platforms allow you to go that extra step as long as you remain an honest actor. Using these tips, we hope you can find that driving conversion and offering a great, authentic customer experience are not mutually exclusive.
Don't already have a ratings and reviews platform or looking for an upgrade? Annex Cloud's ratings and reviews platform helps remove your customers' skepticism when buying a new product by giving you power and control you need to moderate these conversations around your product, drive sales and build loyalty through trust. To learn more about Annex Cloud's ratings and reviews software click here.