User generated content—photos, videos, written submissions, and other media generated by consumers—is quickly growing in popularity as a marketing tool. In fact, according to research, 86% of businesses utilize user generated content software as part of their marketing efforts. Brands can use this content, including visual commerce, ratings & reviews, and question & answer sections, across their website, social media, emails, and marketing outlets to create a sense of authenticity and boost conversions.
How, then, can you encourage your customers to produce and contribute this content? Motivating an audience can include tapping into both intrinsic and extrinsic motivation. While intrinsic motivation inspires people to perform an action because it is interesting or enjoyable, extrinsic motivation centers around tangible rewards. Here are a few tips that can help you both intrinsically and extrinsically motivate your consumers to contribute content.
Provide Validation
According to Maslow's hierarchy of needs, a feeling of love and belonging is among the basic human needs. Many people fulfill such needs through a sense of validation. While validation is egocentric, it is certainly important for human survival. As a marketer, you can provide validation to consumers by encouraging them to represent your product through images or posts.
For instance, Melissa & Doug, a company specializing in children's toys, encouraged their customers to show off how they interpret playtime. Their marketing campaign focused on the idea that the "best toys are 90% kid and 10% toy," so the brand asked customers to tag product photos with the hashtag #countlesswaystoplay. Here, Melissa & Doug tapped into the intrinsic motivational needs of validation by putting the power in the hands of their consumers. This strategy, in turn, yielded a 123% ROI in just five months.
Make Things Fun
Keeping participation enjoyable is another important way that brands can tap into the power of intrinsic motivation. This can be done by creating a contest or adding a gamification aspect to your campaign.  For instance, the beverage brand Fanta took a small camera on the road where customers could print a photo after posting it on Instagram with the hashtag #FantaTastesLike. In this example, Fanta tapped into intrinsic motivation by making the process of posting photos fun while also offering extrinsic rewards to consumers who participated.
Share the Spotlight
The popularity of selfies, personal Snapchat photos, and Facebook posts show us that humans love the spotlight. To some extent, every human wants to share their positive experiences with the world. In fact, consumers are twice as likely to share something when they want their friends to see it.
Finding an event that relates to your brand and structuring a real-time campaign that encourages users to take photos with your product while they are having a good time is a great strategy in this sense. By encouraging users to upload images of themselves while they are having fun with your brand, you receive organic photos that build authenticity and trust. Meanwhile, your consumers will have a chance to take the spotlight with an activity that they enjoy.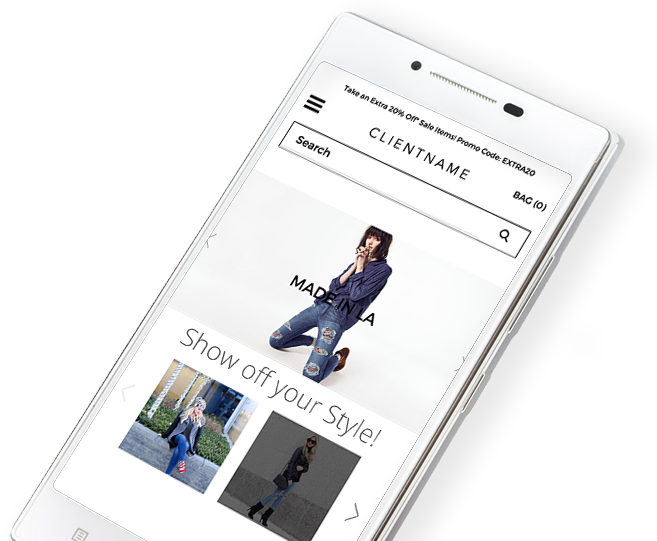 Create a Sense of Community
Human beings are naturally social creatures and will help other individuals if we feel a sense of closeness. Thus, some shoppers will post images and write reviews simply with the goal of helping other shoppers, and sometimes to give credit for a good experience. For instance, one survey of travel reviews found that the "need to reciprocate great experiences" was the primary motivator for writing a review.
As a marketer, you can motivate participation by creating a sense of community around your brand. This can be done with well-followed blogs or even Facebook groups. For instance, 310 Nutrition started a Facebook community for customers where individuals can share their progress, ask questions, and post before and after photos. By creating a sense of community, 310 Nutrition not only motivated individuals to share content but also encouraged customer loyalty.
Another way to prompt a sense of community is to take a stand on a social issue. For instance, Cliff Bar & Company launched its #MeetTheMoment Campaign, which promised donations to environmental non-profits for every Instagram mention.
Offer Rewards
Offering rewards for UGC is the most direct way of tapping into consumers' extrinsic motivation. The rewards for user generated content can easily be assimilated into a larger loyalty marketing and rewards program in which customers can earn points for posting a picture or writing a review. By structuring UGC rewards into a larger points scheme, you can give your customers ways to earn points for a variety of content while also keeping them engaged with your brand.
User generated content is a valuable marketing tool, which is why motivating consumers to willingly provide UGC is essential to business success. Understanding the psychology behind your customers' shares will help you make the most of your UGC program.