Customer loyalty programs have experienced a dynamic shift that has increased their value as well as their capabilities. The modern customer loyalty rewards trend goes beyond points for purchase and has seen the incorporation of consumer promotion, referrals and social interactions. The presence of loyalty rewards for the modern-day consumer is more than just a bonus; it's an expected aspect of company-consumer interaction.  
According to an Epsilon study, over half of millennial and Gen Z consumers expect some sort of customer loyalty program in return for their business. For companies and brands, loyalty programs are an investment that can, and should, be measured for efficacy and ROI potential. Here are a few ways that your company can measure the value of customer loyalty and referrals.
Repurchase Ratio
Repurchase ratio is a simple way to measure the value of customer loyalty programs within your company. Studies show that the more often a consumer returns to buy something from your company, the more likely he or she will return in the future.  A study by RjMetrics found that repeat customers spend 300 percent more when compared to new customers. The repurchase ratio can be measured based on the number of transactions or by the amount purchased. It is important to understand the repurchase ratio measurements used by your own marketing department in order to properly re-target your rewards for optimal consumer return.
Net Based Promotion Scores
The Net Based Promotion Score (NPS) allows you to measure referral rate. The user takes a risk when making a referral, which means that he or she will only recommend a product based on a positive experience. NPS markers allow you to identify 3 major types of consumers:
Detractors

: These individuals may ultimately hurt your company due to a negative experience with your staff or product.

Passive

: These are individuals who may be satisfied but may not recommend your product.

Promoters

: These are a valuable type of consumer because they are not only highly satisfied, but they are likely to recommend your brand and become return customers.
A calculated NPS can give you a good idea of loyalty potential as well as a baseline of how your company is doing in terms of customer relations.
Customer Effort  
This metric can be used to gauge how likely a dissatisfied consumer is to put in work to solve a problem with your company. Sometimes, taking steps to satisfy a disgruntled customer is key to gaining their loyalty. In order for your staff to solve the problem, however, the customer does need to reach out and cooperate during the solution process. It is important to have a seamless support program that encourages consumers to cooperate with your sales staff. Because a single poor opinion can bring plenty of bad press, a Harvard Business Review study found that 48% of customers who had negative experiences with a company told ten or more people. Rewards or perks should be offered to dissatisfied customers as a form of appeasement.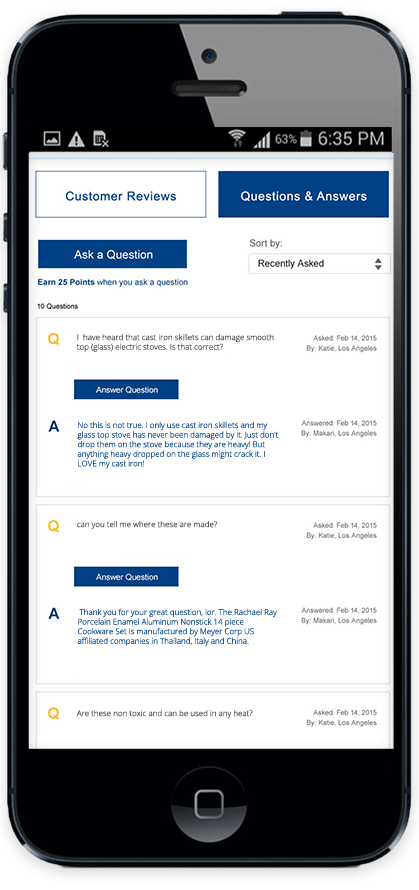 Upselling Ratio
This metric tracks how many different products a consumer has purchased. A loyal consumer is not only more likely to return, but more likely to explore other products within your business. The Upselling Ratio also takes into account the type of products purchased. For instance, if a consumer who first bought a cell phone returns to purchase a laptop, this may be more significant than a person who returned to purchase a cell phone accessory. A rewards program that encourages individuals to purchase and review more products can have a significant impact on the upselling ratio.
Referral Statistics
A simple way to track some of the newest aspects of customer loyalty programs is to look at the referral statistics. By offering rewards for referrals and other social interactions, you can increase your company's presence among consumers. Tracking this would then involve cookies, unique referral codes, or simply adding the question of "How did you hear about us?" to your signup questionnaire. This question can be presented whether a customer is signing up for rewards or simply participating in an online checkout process. The reply options should be variable, for ease of statistical calculation, and should include your most recent loyalty program implementations.
Customer Engagement Statistics
Some experts recommend stressing customer engagement statistics when discussing loyalty. These statistics include how often the consumer interacts with, comments on and promotes your site. With the ease of social media sites and most adults spending a significant amount of time on their mobile devices, these statistics are fairly easy to track. Many modern loyalty platforms will actually track interaction and engagement statistics and include these in their internal analysis.
There are plenty of options for tracking the value of customer rewards programs. The best company loyalty platform will utilize one or more of these methods to help you get the best ROI on customer loyalty methods.