Loyalty programs have become the cornerstone of consumer retention. Not only are loyalty programs an expected part of the shopping experience, but they are also key to creating a bond between companies and consumers in an age where traditional advertising has lost its value.
In addition to utilizing a loyalty program, brands and retailers alike have also expanded the traditional loyalty model to help them reach consumers in the age of digital marketing. One such expansion is the addition of user generated content (UGC) to the traditional loyalty schema. UGC includes user generated videos, photos, and even content such as reviews, posts and Q&A sections. Here are a few reasons for why loyalty programs are more effective with UGC.
Expansion into Visual Commerce
Visual commerce focuses on videos and photos. Humans are highly visual creatures and can process images much more quickly than written text. The modern consumer not only prefers VC compared to traditional advertising but also has a high predilection for photos and videos that are generated by their peers.
While there are plenty of photos and videos relating to your product on the internet, you will need a way to track and collate these photos. It is also important that you obtain consumer permission before utilizing these photos. While many consumers may give permission simply upon request, rewarding consumers with points will make them much more likely to agree to use their content.
There are several options for combining relevant visual commerce and loyalty rewards. For instance, you can hold a contest among your loyal customers that awards a specific prize to the winner. The element of competition can prompt consumers to post higher quality photos and you can include an explicit permission request in the contest registration process. Alternatively, you can offer points for photo uploads to your site or to social media. You can easily collate photos on social media by encouraging consumers to use a certain trackable marker such as hashtag.
Ratings and Reviews
Modern consumers have lost trust in traditional advertising and instead place a high premium on peer recommendations, including ratings and reviews. The most successful e-commerce products will have multiple reviews from a variety of consumers. However, not all of the consumers that are leaving reviews may be loyal to the brand. In fact, some may be first time shoppers that have simply written a review because they liked this one product.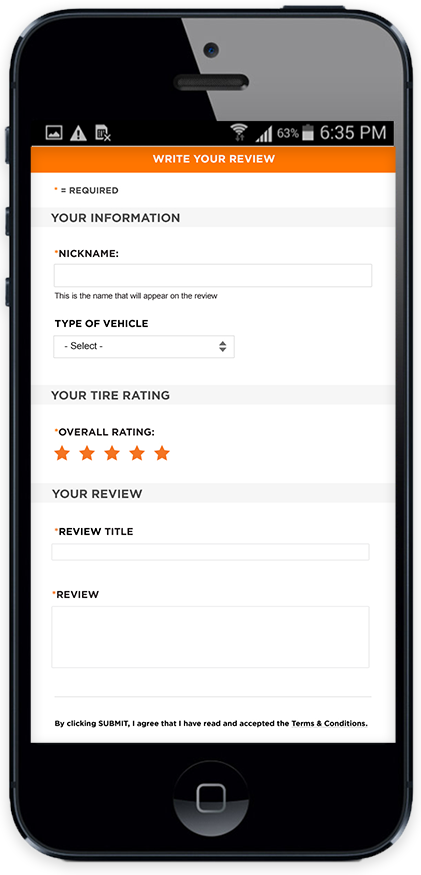 While most consumers will praise a quality product, loyal customers tend to be even more vocal and are more likely to leave multiple reviews simply because they have tried more products and have more experience with your brand. To optimize reviews, consider the following:
A ratings & reviews platform that integrates seamlessly with your ESP
A way to identify your most loyal consumers and request reviews for previously purchased items, while also requesting reviews from all consumers for newly purchased items.
While many consumers will consider leaving a review when asked, combining reviews with rewards can serve as additional motivation. By offering loyalty points for reviews, you show your customer that you are appreciative of their time, even if they are doing something as simple as writing a review of your products. In order to effectively combine UGC and loyalty you will need a few elements:
A loyalty platform that allows you to easily integrate UGC rewards.
Software that screens reviews for elements such as bad language or foreign advertising elements, and awards points for approved reviews.
A way to identify your top reviewers and offer extra "surprise and delight" points
Flexibility within your review rewards schema that allows you to tweak problem areas and run limited-time points promotions.
By identifying and rewarding your loyal consumers for brand reviews, you are essentially creating powerful brand advocates.
Questions & Answers
The Q&A section can be a great way for your customers to get to know your brand and your products. By encouraging your customers to get involved in the Q&A process, you bring a sense of peer recommendation to that section. If a consumer sees a questions and answers section that has active participation by both other consumers and company experts, they can get the sense that your brand is well liked and that your brand has a strong sense of customer support. The Q&A section can also be a way to offer common troubleshooting solutions and answer specific questions about your brand.
Again, you can use reward points to incentivize your loyal consumer participation. You can offer several points for posting a relevant question or a helpful answer. Remember, your loyal customers already know your brand and at least some of your products which makes them a great source of peer information for newcomers.
These are just a few reasons why loyalty programs work even better when expanded with UGC.