What to Look for When Choosing Social Login Software
Incorporating a social login tool has plenty of benefits. Not only will you have the potential to obtain great data, but you will also tackle shopping cart abandonment, which is still a major customer pain point. Around 28% of customers list long checkout as their reason for leaving empty handed, while 37% stated that they abandoned their purchase because the site required them to create an account. By implementing a social login tool, you allow customers to sign in with their favorite social media sites and simplify the checkout or loyalty account process.
To get the most out of your social login platform, however, it is essential to choose the right software. Here are some of the top things to keep in mind when shopping for a social login software.
A Good, Easy to Use Dashboard
While all new software requires a bit of adjustment and training, your social login software should be intuitive and easy to use. A robust dashboard will allow you to make adjustments quickly and easily while also providing you with data to help optimize ROI on your social login strategy.
Social Network Upkeep
Social networks are constantly changing and evolving. In most cases, these changes happen quickly with minimal notice. When you factor in multiple social media providers, this leaves a need for constant vigilance and updates. You, however, should not have to be responsible for updating your own software. A good software company will do the work for you by making it a priority to stay up to date on all recent social media and social network changes to ensure that you stay in the loop. In addition to keeping up with changes, the company should also be prepared to act in a timely manner that will ensure that your social login systems are up to date.
Adding New Logins Should Be Simple
Due to the malleable nature of online marketing in general, social logins are constantly rising and falling in importance.  For instance, more people than ever are now using their Amazon accounts to log into other sites. With the right software provider, adding or removing a login is as easy as clicking a checklist button. Because your provider will presumably be on top of social media trends, you will have the option to opt into the latest growing social platform by simply selecting that login on your dashboard.
Data and More Data
Your software should do more than make it easy for your customers to log in. In addition to simplifying signup, you should also be able to get important social user data to help you personalize your marketing and ultimately increase revenue. Your social login software should not only gather data at the moment of account creation but will also continue to gather and integrate user data to provide you with comprehensive reports.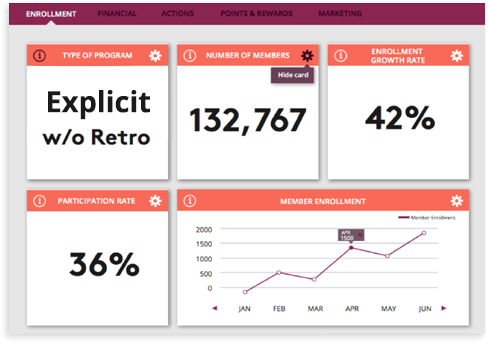 Data Organization
Gathering plenty of data is useless if you are not utilizing that data to increase your ROI and create targeted marketing campaigns. A great social login provider will allow you to make sense of collected data and segment that data to help you better understand your customers' needs.
Seamless Integration
One of the most important aspects of social login is its ability to integrate with 3rd party systems. While social login is a powerful tool alone, it is even more powerful when utilized with other forms of marketing. If you decide to integrate social login into your customer rewards program, for instance, the combination should be simple. Meanwhile, your social login should also be compatible across computers and mobile devices. With the advent of smartphones and tablets, consumers are becoming mobile shoppers. Therefore, good software will work well on all devices to avoid customer dropout.
Boost Your Influencers
Because the modern consumer is more likely to trust a peer over a brand advertisement, influencers and advocate marketing have become the cornerstone of business success. A good program will enable you to provide a universal profile for your top influencers and offer solutions that incorporate user-generated content, customer loyalty, and advocate marketing.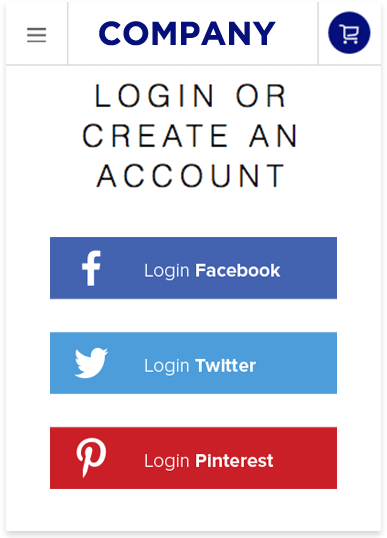 Global Sign-On
Global sign-on allows you to simplify the customer experience and optimize data by allowing users to log in to multiple websites, such as blogs and partner sites.
Excellent Customer Support
A good software provider will make you a priority by incorporating your company's goals with marketing best practices. You should expect the company that provides your software to take an interest in your needs; you should also expect them to ask for your input in tailoring the software instead of just handing out a model that is generalized to fit the needs of most brands.
While the above list is extensive, the benefits of having a good social login software are well worth the effort of finding the right provider. Annex Cloud's identity services may be a great fit for your company.