User Generated Content (UGC) is one of the most highly successful marketing trends that has been adopted by brands in order to win customer attention. UGC answers the demand for fresh, honest content, while also helping retailers engage consumers on a more consistent basis.
The concept of UGC for retailers is no different than it is for brands. UGC is an umbrella term that encompasses various other modern age business solutions like ratings and reviews, questions and answers, and visual commerce—each with its distinguishing sets of benefits. With the right platform, retailers can take advantage of UGC to increase sales and strengthen customer relations.
Ratings and Reviews
Ratings and reviews are a powerful way to attract new consumers. If customers come across a slew of reviews and positive ratings about a retailer, they are more likely to frequent that retailer's store. In fact, consistent and visible positive customer feedback can be almost as powerful as a direct referral. In a recent survey, 84% of surveyed consumers reported trusting online reviews as much as personal friends, while 91% reported checking online reviews. But while an individual can only recommend a company to his or her friends, good reviews are seen by anyone who searches for your business.
Even bad reviews can be beneficial. A bad review can be a way to reach and work with a dissatisfied customer which can help increase consumer retention. A customer that has been satisfied will likely be open to changing his or her negative review.
Visual Commerce
The increased quality of mobile devices has made it easier than ever for individuals to put their favorite aspects of life on the internet. Along with daily happenings, people also tend to mention or post pictures with their favorite products. Visual commerce utilizes the incalculable number of photos with products and product mentions that customers are sharing on social media and puts these images to work for your company. Collecting images is easy. For instance, people can be invited to share their photos and videos by curating them under one hashtag. Alternatively, retailers have the option of inviting consumers to share photos directly to their website.
Permission needed for the use and reuse of shared content can be achieved implicitly or explicitly. Note that explicit permission tends to be the safer route, as it avoids gray legal areas and is required for any content involving children.
Finally, content usability can be enhanced by making the image shoppable. This brings an extra layer of convenience for customers that become intrigued by an image of a certain product by allowing them to see more information or buy by clicking on that image instead of having to search through a website.
Questions and Answers
Encouraging consumers to participate in your site's questions and answers section is another way to take advantage of UGC. Consumers that are curious but not entirely convinced about a product will turn to the retailer's Q&A section for more information. A strong retailer Q&A can link potential customers to experts, products and verified buyers.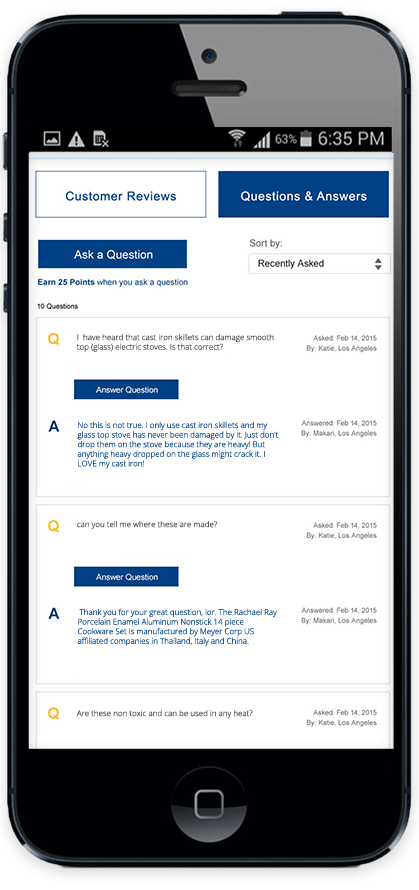 Prime UGC Platform Benefits
Taking advantage of user generated content for retailers requires a powerful platform that can streamline the process. Here are a few benefits to look forward to in a UGC for retailers:
Tailored Review Templates
Ratings and reviews platforms provide retailers the flexibility to have a review template tailored to specific product categories. Tailored templates will help retailers ensures the relevance of the information in each review.
Strict Content Moderation to Ensure Platform Decorum
Consumers—even well-meaning, passionate consumers—are not always polite. This is where content moderation can maintain platform decorum via three levels of moderation: automated moderation, Annex Cloud moderation, and customer moderation. The moderation system can be customized to identify and eliminate undesirable content such as foul language, mentions of competitors, and irrelevant or promotional content.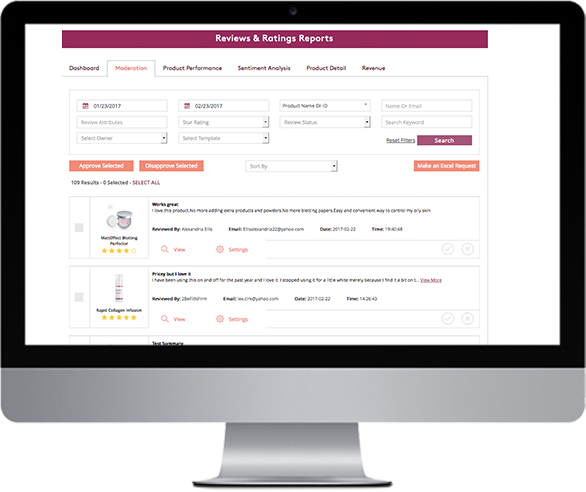 In-Depth Look at Products
With the Product Detail Report, you can break down the total questions and answers collected by every single product. This can help gauge overall customer satisfaction and product success while also identifying trouble areas.
Image Syndication
Once you have approved images for VC campaigns, you can organize and moderate them in your dashboard. The platform then allows you to distribute these images on all or selected sites.
Expanded Image Reach
You can amplify the advantages of visual commerce by displaying your images anywhere in the world. The system also allows retailers to moderate which images will be seen in which country.
UGC allows retailers to take control and work with their customers instead of against them, optimizing ratings and reviews, visual commerce and questions and answers. With plenty of benefits and a quality platform that provides companies the power of control, UGC is a valuable asset for any retailer.