People who visit your company's website have questions about your products or services, and they're looking at your brand for answers. How your site answers these questions will directly impact your conversion rate, retention rate, and your bottom line.
Many major retail and e-commerce websites use question and answer software to segment, analyze, and answer user-generated questions. As marketing executives scramble to stay competitive, a well-executed Q&A program can please your customers, attract new business, and help you stay relevant in search results.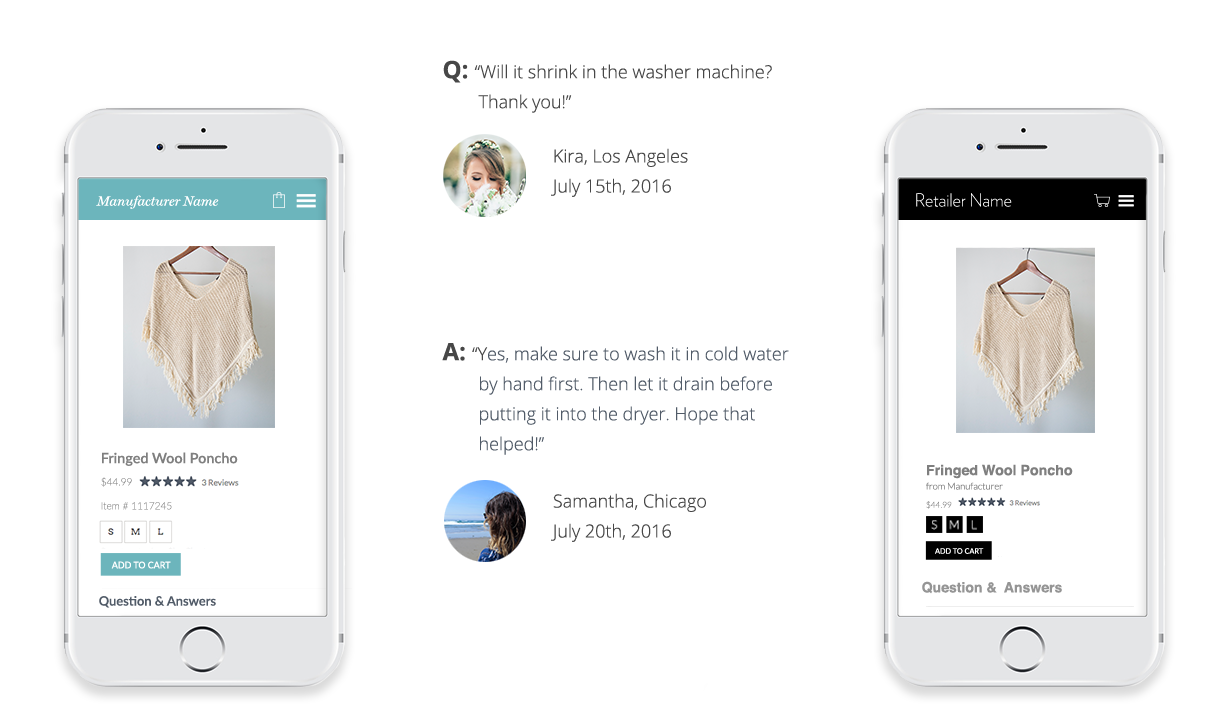 There are almost as many important reasons to establish a comprehensive question-and-answer strategy as there are questions and answers. For example, effective Q&A software can:
Generate valuable leads, either for new business or to upsell your existing customers; once you have engaged your audience, each new inquiry is the perfect opportunity to win over a new customer.
Increase conversions and customer retention by using each potential customer's question as a springboard to new sales, and retain more of your existing clients through exemplary customer service.
Save time and resources because an average of 30% of website visitors' questions can be answered through your existing information base, so common questions need to be addressed only once.
Increase traffic to your website because your ever-expanding question and answer software knowledge base will be indexed with search engines, directing searchers with similar inquiries back to your website and brand.
Dramatically improve customer service and support by sending new questions to either knowledgeable existing customers or to experts in the field who can comprehensively answer these inquiries
Today's Solution is Question and Answer Software
Today's online question-and-answer software is sophisticated yet accessible, and, most importantly, highly effective. It allows you to create a support community which adds value to your products and personalizes the experience for your customers, while freeing your company's valuable time and resources to focus on growing the business. Here are some features to consider when choosing question and answer software:
A Powerful Solicitation Engine
A solicitation engine re-routes the question to a trusted source such as one of your product experts or a verified buyer, allowing your site to answer questions and concerns quickly. Use of a Smart Engagement Algorithm (SEA) further improves your service by determining when to request help from your existing customer base.
Strict Multi-Pronged Moderation
The most effective question-and-answer programs use strict moderation to ensure relevant and appropriate content. They should be able to weed out foul language, inappropriate remarks, any mention of your competitors, and irrelevant/promotional content. When the program employs profanity and keyword filters as well as sentiment analysis to flag inappropriate content, it should also allow client moderation, enabling your company to manually adjust settings and moderate questions and answers as you see fit.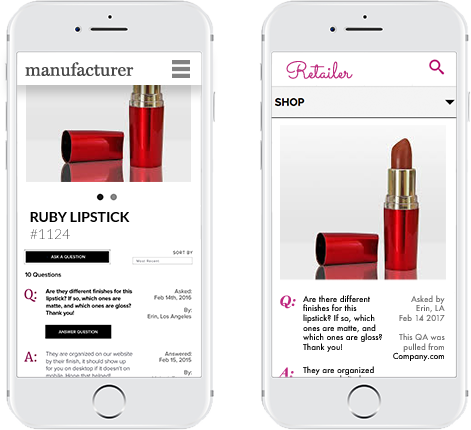 A Syndication Network to Spread the Good Word
Many consumers wouldn't dream of making an online purchase before reading reviews and relevant questions and answers. A comprehensive syndication network distributes your carefully curated Q&A content across multiple sites, such as third party retailers and manufacturers. This gives you the freedom to answer customers' questions no matter where they're shopping to boost conversions across your entire sales network.
A Comprehensive Product Detail Report
This meticulous look at each product, along with the questions/concerns raised by customers on these products or services, allows you to pass along specific data to your customer service, marketing, and merchandising teams.
Pairing Questions and Answers with Loyalty Programs
It's true that many Q&A board participants enjoy providing authoritative answers to their peers' questions in order to show off their encyclopedic knowledge or because they are natural-born teachers…but most people need rewards. Loyal customers are more likely to answer questions with valuable responses if you offer loyalty rewards; a properly unified platform makes it easy to integrate Q&As with a loyalty or rewards program.
Search Optimized Q&A Content
Questions and answers content is regularly updated and is rich in keywords. Best of all, it's brimming with the exact same natural phraseology and usage that people type into search engines, e.g. "How often do I need to replace the cartridge in my Widget Deluxe III?" which, when ranked well, leads them straight to your website.
Can the right question and answer software really improve your numbers and bring new customers to your doorstep? No question!