Modern consumers are significantly different from buyers in the past. Not only have today's consumers become more skeptical of businesses, but they also have access to technology that makes it easier than ever to research and switch brands. Consumer marketing trends have shifted, and customer retention optimization is more important than ever. Here are a few trends to keep in mind when developing and improving your consumer marketing strategy.
Combining Loyalty and Referral Programs
Implementing and optimizing a loyalty program has become a major strategy for consumer retention. As many as 82% of US adults report being loyal to a brand, while 84% report being loyal to retailers. However, 58% of consumers reported also switching to a competitor. In order to retain customers, companies have taken to emphasizing Kundenbindungsprogramme in order to entice consumer loyalty. In 2017 alone, member loyalty grew 15%, and the total reported number of consumers participating in loyalty programs was 3.8 billion. There are plenty of ways to track consumer loyalty purchases, including receipt data aggregation techniques, reports, and rebates.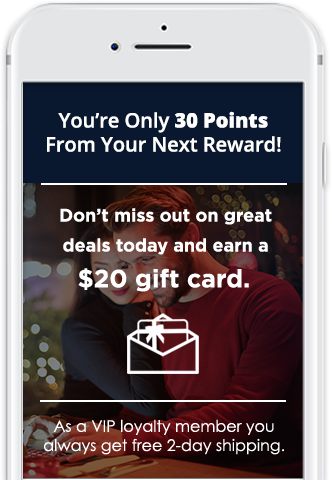 Meanwhile, consumers have shown an increased trust in their peers, with 42% of consumers reporting that they are loyal to a business or company because a family member or a friend does business with them. Rewarding consumers for referrals is an effective way of encouraging consumers to bring friends and family to your brand. Meanwhile, most referral rewards programs can be seamlessly integrated with existing platforms.
Benutzergenerierte Inhalte
User generated content (UGC) has become a powerful and cost-effective marketing tool. UGC-based ads get four times as many clicks and cost 50% less per click than other ads. Meanwhile, 93% of consumers find UGC helpful in making a purchase. Popular codes, including hashtags, make it easy for brands to track UGC. Many consumer engagement platforms have made changes in order to allow users to easily upload content, including photos. Companies can collect UGC using hashtags and contests. Another popular way of encouraging basic UGC production such as blog posts and reviews has been to award points or prizes, perhaps as part of a loyalty program.
Social media sites like Pinterest and Instagram are very visual and can make VC and UGC contributions all the more effective. Brands can also use social media in conjunction with UGC to encourage a sense of community and create an emotional connection with their customers. With the fact that the average adult will spend five years of their life on social media, it is easy to see why these platforms should not be overlooked.
Interactive Content
80% of consumers want a personalized experience and companies have, in part, responded to that request with interactive content. The days of PDF-based information sheets and scrolling through content in order to get a question answered are long passed. Interactive content is simply better at gaining and keeping shopper attention. Interactive content can easily be created via modern online platforms and is a great way for businesses to appeal to the incoming generation of consumers.
Trust
With nearly half of Americans reporting that they do not trust brands, both brands and retailers alike have made honesty a priority. This can involve promptly admitting mistakes, staying true to advertising promises, and increasing transparency through tools like ratings & reviews und questions & answers. Along with brand honesty is also the goal of improving brand reputation. 57% of millennial women report that their purchasing decisions are driven by brand values.
Virtual Reality
With increasing computer and mobile device technology, companies can bring the experience of virtual reality to their users in order to promote engagement and retain consumer interests. While virtual reality has been around a while, improved technology in recent years has given brands the chance to shape the way that VR is used within the market.
For instance, Marriot Hotels offers the Teleporter, which transports its users into a virtual reality travel experience. The Teleporter "transports" travelers to realistic locations and has been used to encourage Marriot guests to travel.
Voice Search
Voice technology use has become a staple among modern consumers with apps like Siri from Apple and other options from other major companies. Reconsider your SEO strategy, bearing in mind the types of searches customers will be performing by voice, such as long-tail keyword searches. Reach out to Google, Apple and Microsoft, which are the major voice tech providers, to ensure that the facts are correct about their business. Think about how your PPC plan works in conjunction with voice search. Optimize for shorter interactions and local results.
Immediacy
Having round the clock customer service can be expensive and challenging. Instead, companies have turned to AI technology in order to make customers feel like they are always supported. While AI cannot completely replace good customer service staff, tools like chatbots can help with answering basic questions and can be customized to suit individual customers' needs. Questions and answers platforms can also provide the immediacy that many of today's consumers are looking for when interacting with brands.
Brands must keep up with audience demand and take note of modern consumers' interests and shopping styles. Consider these emerging trends when developing and optimizing your marketing strategy.