Loyalty programs have gradually been gaining recognition in the market. While brands were once purely focused on acquisition, marketers are slowly realizing that loyalty programs are just as important. In fact, in 2017, 75% of brands indicated that they plan to increase their loyalty program budget.
In the modern, e-commerce driven world, loyalty programs are not only appreciated but expected. In fact, 63% of consumers will not commit to a brand if it does not offer a customer loyalty program. However, not all loyalty programs are equally effective, and some may even drive away consumers. Here are a few of the major reasons that customers abandon loyalty rewards and what you can do to keep consumers from fleeing.
Complicated/Slow Sign Up
Modern consumers value simplicity and ease. If a process is too complicated, the consumer is likely to lose interest and shop elsewhere. Keep in mind that many of your users will use their mobile device instead of a traditional laptop, so a lengthy registration form will simply be too complicated. While you want to use your loyalty program to gather customer data, asking for too much and making the process too complicated can drive consumers away. In fact, 70% of consumers fail to sign up for loyalty programs because the process is too cumbersome.
The Solution: Instead of pushing for information upon signup, entice consumers with potential rewards points. After your customer signs up, they can receive an email with a request for profile completion or survey participation with the incentive of rewards upon completion. This will simplify the initial sign up process and allow consumers to provide information at their convenience. To optimize your customer's experience and increase the likelihood of their participation, you should also ensure that your site and surveys are mobile friendly.
Confusing Points Structure
While it is important to distinguish your loyalty program from other loyalty programs, a loyalty structure that is too complicated is a bigger turnoff to customers than one that is boring. For instance, some loyalty programs spruce up their offerings by adding point tiers. However, if your program has fifty tiers and most of your customers can only reach two, or if points can only be used during a full moon on a Sunday, your customers will simply look elsewhere.
The Solution: Your loyalty program structure must be simple and easy to understand. Here is where customer feedback can be the key to success. If your customers are asking too many questions, you need to simplify your structure. Your loyalty program page should also have a clear breakdown of how points can be earned and used. You should ensure that the first tier or the first reward is easily within reach of your customers. To accomplish this, you can offer a significant sign-up bonus or surprise and delight points for holidays and birthdays. Once your customers see that the rewards are tangible and that the rewards program structure is easy to work with, they will be more likely to return.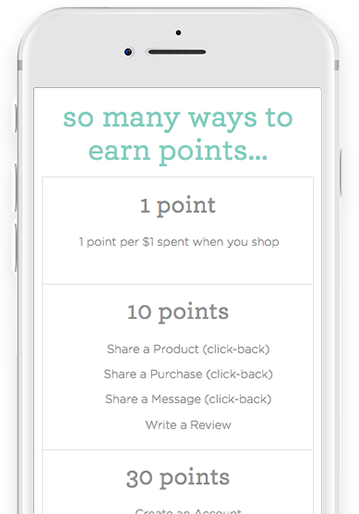 Too Many Changes and Poor Communication
While it is important to tweak any aspect of your program that works poorly, and while you want your program to be exciting, too many changes can be a turn off for customers. Your customers need time to understand and utilize the basics of your loyalty program. If you are making changes too quickly, your customers will become frustrated and leave.
The Solution: Make changes gradually and ensure that customers who earned points are still able to get rewards. To keep things interesting without causing confusion, you can make your loyalty program more dynamic by including rewards for referrals or image uploads. You can also run special promotions that offer double or even triple points for an action for a limited time.  If you do choose to change something about your program or run a limited-time offer, promotion is key.
Failure to Utilize Goal Gradient Effect Strategy  
When people are closer to a goal, they are more likely to put in the effort to achieve this goal. This concept, formally known as Goal Gradient Effect Strategy, also applies to loyalty rewards. The more tangible the reward, the more likely your customer is to commit. Unfortunately, many brands fail to market the tangibility of their loyalty rewards, which leads to customer drop out.
The Solution: Make sure that your points system gives members a realistic way to earn points and rewards. You can use your platform to keep track of members who are close to a goal or implement a counter on the member's page. Seeing how close they are to a reward will keep members motivated. Meanwhile, you can also help avoid dropout by offering surprise points to members that have been inactive. The surprise points can bring that member closer to the next point goal and hopefully renew their motivation for rewards.
Following these few simple tips can help keep consumers happy and engaged in your customer loyalty program.